Recently, Nestlé's Freshly, a prepared meal service, boosted its chef-prepared meal kits by introducing its first-ever plant-based meals product line. To understand why the Swiss food giant made this move – and indeed, to understand why one year ago it acquired Freshly – we need to zoom in on the two trends that are increasingly shaping the food industry: the home kitchen's downfall and the rise of plant-based foods.
The decline of the home kitchen
During the last four or five years, we have witnessed an explosion of food delivery services. Almost overnight, cities across the globe were filled with drivers and cyclists transporting everything from chicken makhani to raviolis with tomato-pesto sauce. Enabled by companies like Uber Eats, Doordash and Deliveroo, food delivery took a whole new meaning. Pizza, sushi, and Thai food were only the start of the options. Anything available at any restaurant could be eaten from the comfort of one's couch while watching Netflix.
But restaurant delivery services like Uber Eats and Doordash are not the only companies thriving from this ongoing trend. Businesses exclusively dedicated to delivering ready to eat, ready to heat, and ready to cook meal kits are also on the rise. Fueled by the COVID-19 pandemic and by plans offering a variety of alternatives with up to 14 meals a week, global meal kit delivery services are expected to grow 13 percent from 2021 to 2028, and could reach an impressive size market of around $27 billion by 2028.
In line with this trend, a pre-COVID report by the investment bank UBS concluded that by 2030, most meals made at home may instead be ordered online and delivered from either restaurants or central kitchens. The report pointed to supermarket chains, in addition to food producers such as Nestlé, as the potential losers of this trend.
In this context, Nestlé's motivation to pay $1.5 billion to acquire the New York-based Freshly seems clear. But what about the expansion to plant-based meals?
The rise of plant-based foods
The Food Institute points to 5 key opportunities to support the meal kit industry's growing momentum: expanding product options beyond dinner time, lowering costs, increasing pre-made kits (as opposed to pre-cooked), addressing sustainability concerns and targeting consumers with specialized diets.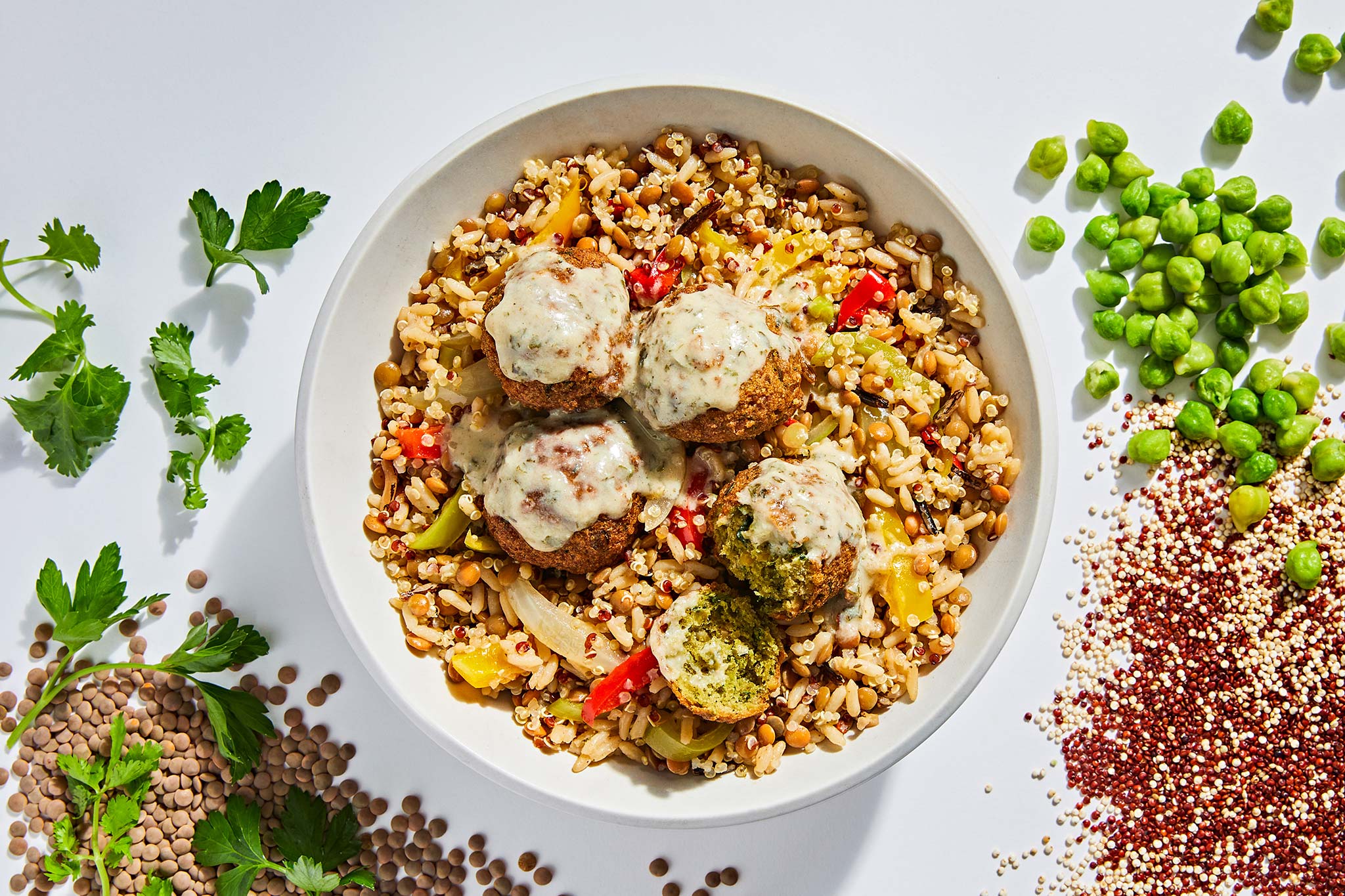 For Freshly, introducing its "Purely Plant" meal kits may check several – if not all – of these opportunities. For starters, meals in the Purely Plant menu, such as a baked lentil pasta, are all pre-made and fully compatible with lunch time. Furthermore, contrary to what many assume, research shows that due to the elevated cost of meat, on average it is less expensive to have a plant-based diet. Having said this, plant-based meals may be most attractive for a company like Freshly for the remaining two opportunities: addressing sustainability concerns and targeting consumers with specialized diets.
Meal kits and sustainability: It's complicated
Let's go with the sustainability issue first: Are meal kits good or bad for the environment? As usual, the answer depends on a variety of factors. On the one hand, there is the problem of excessive packaging. Meal kits use cardboard boxes and ship in small packages. As a result, critics say they produce more packaging waste than grocery store meals, and are energy inefficient.
On the other hand, those who have embraced meal kits point out that they help reduce food waste and they can drive environmentally-friendly lifestyle changes. It is here where companies offering plant-based alternatives such as Freshly, as well as Purple Carrot and Hungryroot, can make a difference. In fact, research shows that turning to plant-based foods could add up to 49 percent to the global food supply without expanding croplands, and would significantly reduce carbon emissions and waste byproducts.
The good news is that more and more people are embracing plant-based food. A 27 percent growth in 2020 and a $7 billion U.S. plant-based food market attests to this. This, or the fact that 5 percent of U.S. adults are vegetarian and that many more often eat vegetarian meals, does not present the full picture, however. Meal kits companies have a specific, more plant-based oriented consumer base. For example, 65 percent of Freshly's customers self-identify as flexitarians.
So, considering the kitchen's downfall and the rise of plant-based food trends, Freshly's Purely Plant meals will undoubtedly help Nestlé prepare for a potential future in which both meal kits and eco-friendly plant-based food are the norm. As this case shows, it looks like plant-based meal kits are good for the planet and for business.