Having adequate vitamin D levels is critical for overall health, but it's not the easiest nutrient to incorporate into your diet. That's why we called on the experts to share tricks on how you can add more of the vitamin in your meals.
As Sydney Greene, MS, RDN, and member of our medical review board points out, vitamin D is important for bone, nerve, and muscle health, as it plays a key role in controlling calcium and phosphorus levels in the body.
RELATED: One Major Effect Vitamin D May Have in Preventing Breast Cancer, New Study Suggests
"In addition to skeletal health, Vitamin D is critical for immunity, protecting us from bacterial and viral infections," she adds. "More research is needed but preliminary studies suggest it may be helpful in mitigating depression symptoms as well."
So, which foods contain the most vitamin D?
Eat foods that are rich sources of vitamin D.
"Vitamin D is only found naturally in some foods, such as some fatty fish (mackerel, salmon, sardines), fish liver oils, eggs from hens that have been fed vitamin D, and mushrooms exposed to sunlight or UV light," says Greene.
However, she points out that most vitamin D found in food is added via artificial fortification. These foods include cereals, dairy products, and orange juice.
Another trick? "Don't skip the yolk in your eggs, they have 37 international units (IU) of vitamin D per yolk," says Tamar Samuels MS, RDN, NBC-HWC, and co-founder of Culina Health.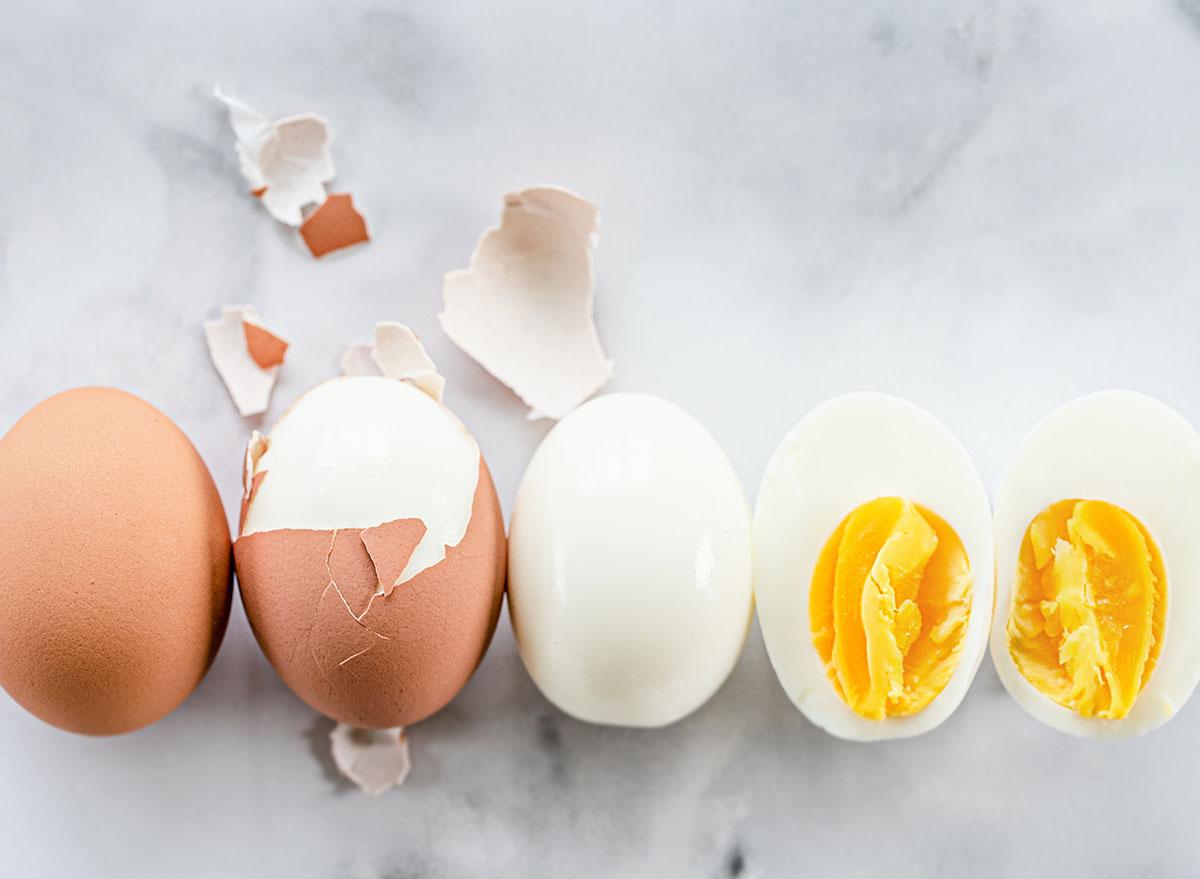 For context, the recommended amount of vitamin D for people ages 19 to 70 years old is about 15 mcg (600 IU) daily, per the National Institutes of Health.
"Vegans and vegetarians, as well as those who do not like fish, may be at risk for not getting enough Vitamin D," says Greene.
What's another way you can get vitamin D?
"The best way to ensure you are meeting your vitamin D levels is to take a supplement," says Greene. "A starting dose should be discussed with your doctor and will depend on lab values, however, chances are if you do not have a varied diet and do not get a lot of time outdoors, you will need to supplement."
For more, be sure to check out The Worst Vitamin D Supplement To Take, Say Dietitians. Then, don't forget to sign up for our newsletter.