YAKIMA, WA – The State Fair Park received First Place Award of Excellence in the Non-Fair Facility Usage contest through the International Association of Fairs and Expositions (IAFE) for their Fair Food Fest (drive-thru) event held in September of 2020.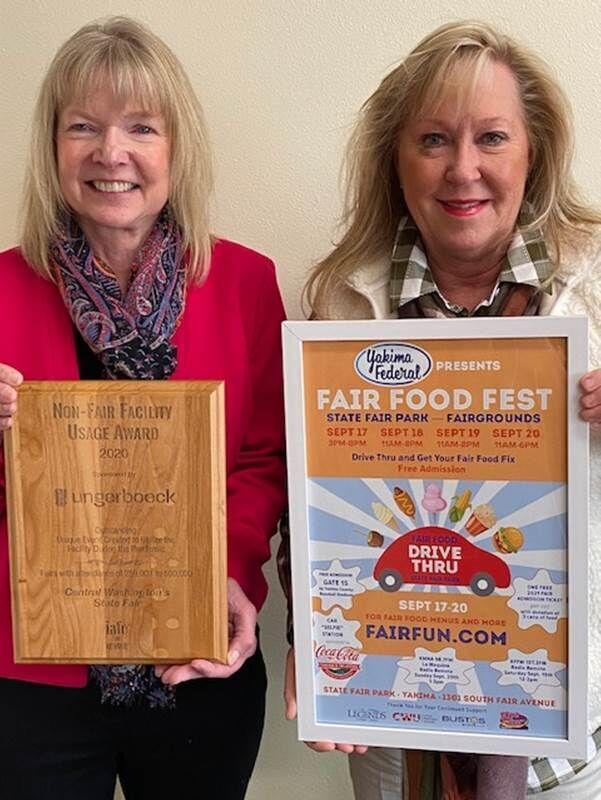 State Fair Park partnered with Yakima Federal Savings and Loan to present a drive-thru "Fair Food Fest" experience. Guests stopped at vendors from the safety of their vehicles and ordered their favorite fair food to go.  Thousands enjoyed fair food favorites and participated in the drive-thru, selfie station to commemorate the experience.   
"Many of our colleagues held drive-thru food events last year in place of their annual fairs, what made our event unique was the success of the marketing campaign and the creation of a car selfie staging area for guests to commemorate their experience from the safety of their vehicles," said Kathy Kramer, CEO & President, Central Washington Fair Association. "Also, we provided a community giveback opportunity collecting canned food from our guests to support the local food pantries." 
Each entry into the annual IAFE contest was evaluated based on criteria set forth by industry committee members. Being recognized as a contest winner is an accomplishment many fairs strive to achieve. With the unusual year came many challenges to our industry, but the contest program was still able to showcase the best programs across the world. This award was announced at the IAFE Virtual Vision conference in December 2020.
"The feedback from both the community and our vendors was positive about a future Fair Food experience.  We are planning on bringing this event back in mid or late May of this year, so stay tuned for further details." states Kramer.
The 2021 Central Washington State Fair is scheduled for September 24 – October 3rd.