To caricature artist Emily Lessner, pigs and people don't look that far apart.
"I was thinking about drawing people as chickens, but I didn't think I could do it," she said.
Lessner was one of many community members contributing Thursday to the Local Food Fair, hosted by the Missouri Rural Crisis Center. The goal was to raise awareness about healthy ingredients found in neighborhoods.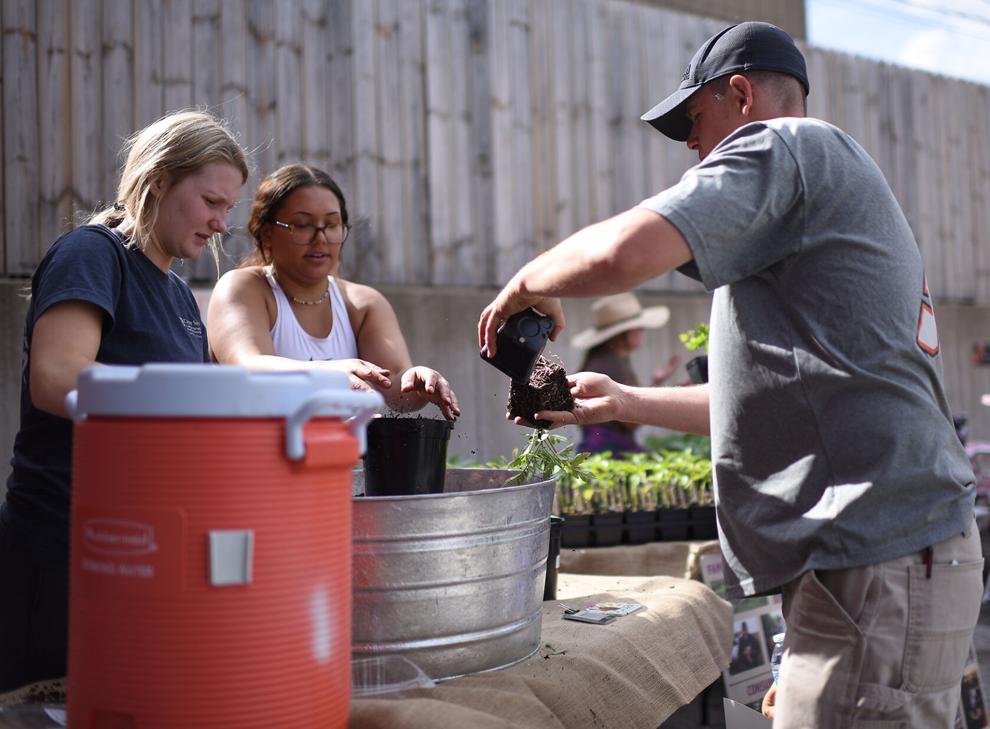 The pig/human hybrid caricatures were inspired by MRCC's Patchwork Family Farms' main product: pork.
"I get better as the day goes on," Lessner said. "It's nerve-wracking when everyone sees them."
The fair included free meals from a Fresh Harvest Grill food truck, a gardening demonstration and a soil tunnel for visitors to crawl through. Booths with various activities for adults and children alike lined the MRCC parking lot.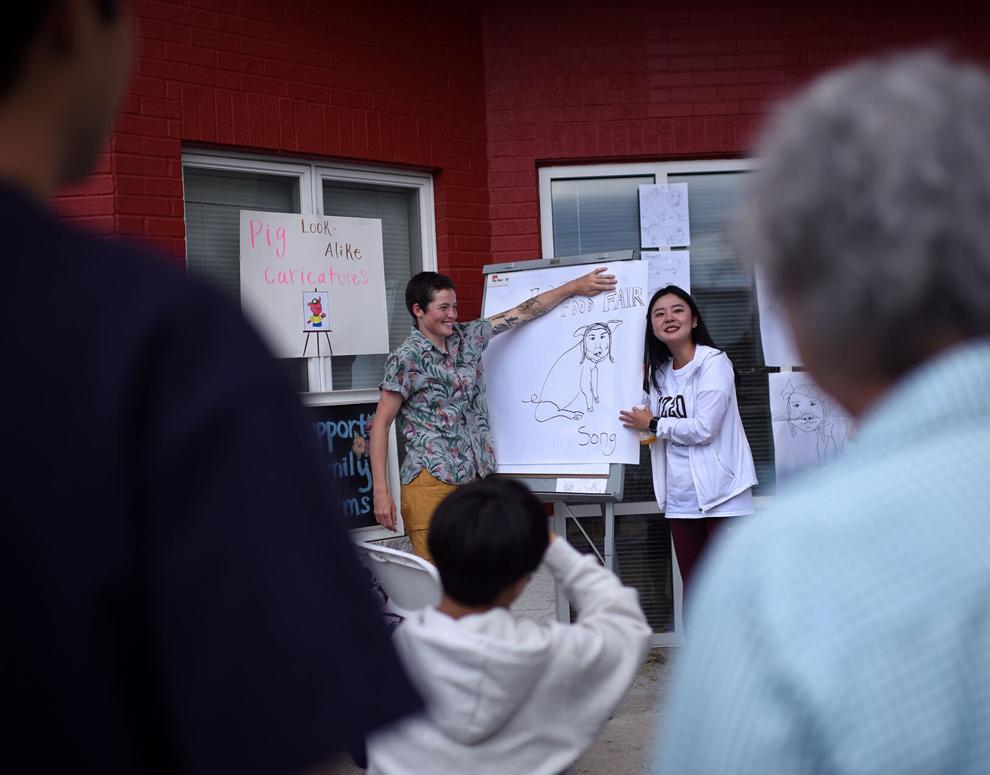 The tunnel, made of styrofoam, was hand-painted with Missouri native wildflowers and organisms that keep the soil healthy, like snails and turtles.
Mitch Feyerherm, an onsite soil evaluator, gave lessons at the tunnel on the difference between Missouri clay soil and other sandy soils. He said the contents of a soil can make a big difference in the nutrient value in food.
"The clay can actually hold a lot of nutrition and nutrients, but the texture of the actual structure, especially with big clods, it can be really difficult for people to grow things," he said.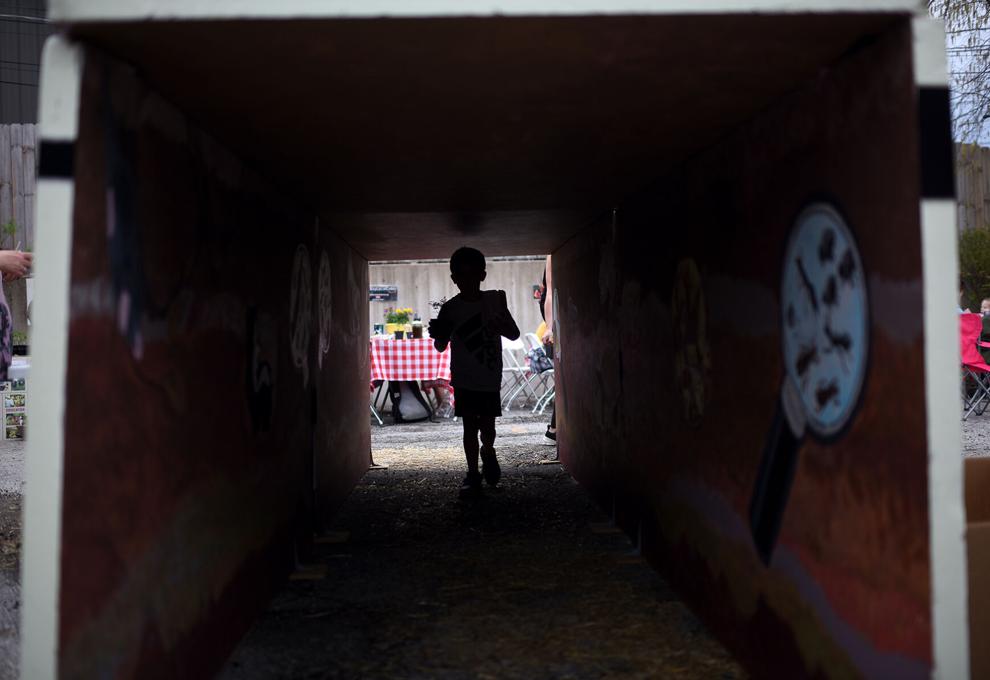 Fair-goers were able to take home plant starts for their home gardens. Workers handed out plants such as parsley, kale and basil in their plastic pots — or people could get them potted in a slightly larger container that would last longer.
"Of course, any good farm, whether it's a livestock farm or a vegetable farm, is based on the soil health," said Kira Kirk, Growing the Local Food Chain program coordinator.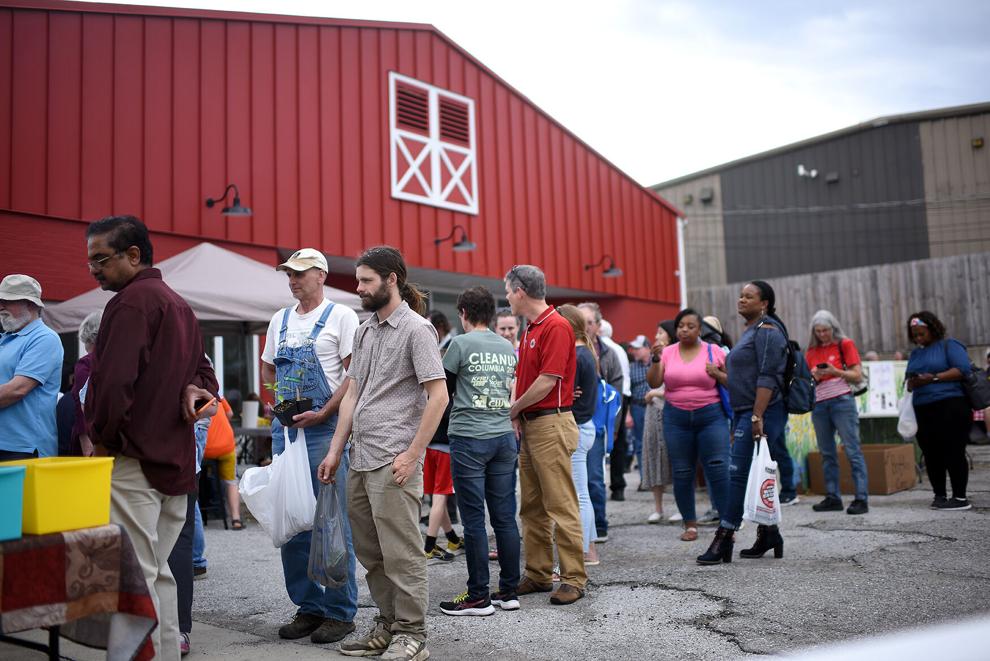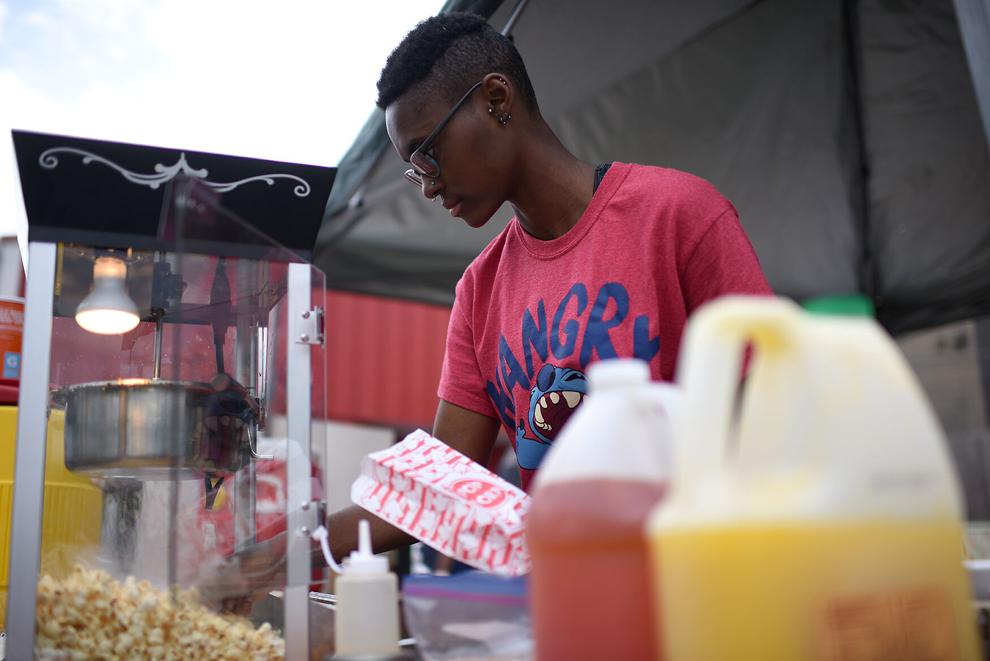 Growing the Local Food Chain program, along with MRCC, works to increase access to family farm-raised foods for families and youths in particular, Kirk said. The fair was a celebration of the program's mission.
"Local food brings local jobs and supports the local economy," Kirk said. "A more robust local economy is important in both rural and urban areas."
MRCC is a statewide organization founded in 1985 to represent farmers. The organization challenges corporate monopolies of the food supply and creates alternative food systems, according to its website.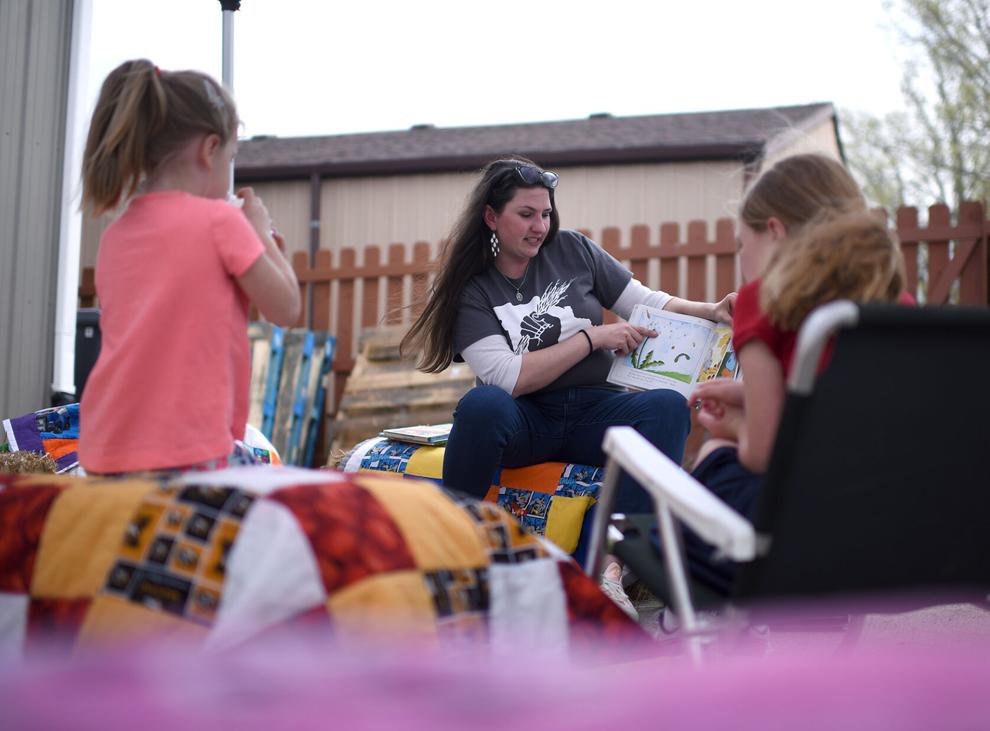 "Missourians want the decisions made about their food by family farmers living on the land and consumers, not by corporate executives in board rooms thousands of miles away," according to the MRCC website.
One such initiative is Patchwork Family Farms, which provides local pork products to Missouri restaurants and grocery stores.
Fresh Harvest Grill prepared the meals at the Local Food Fair using Patchwork Family Farms meat. The food truck grill specializes in healthy foods using local ingredients.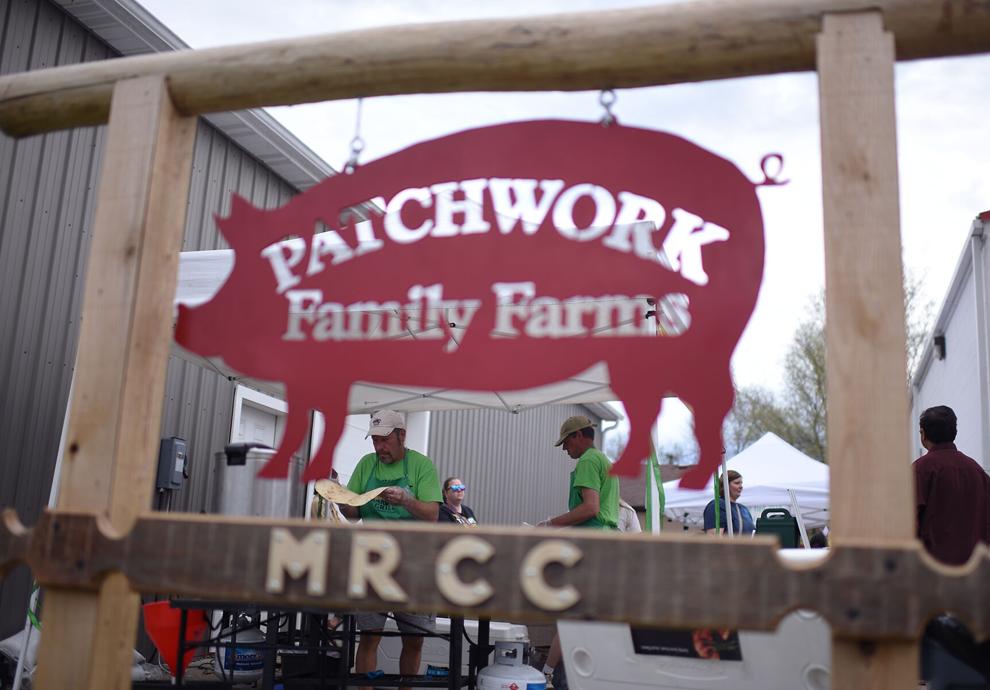 Layah VerDught, the coordinator of Patchwork Family Farms, said the fair is meant to spread the word on buying local.
"We're just trying to create this community and supporting each other," she said. "We're trying to get the youth involved in that and showing them how important it is."
At the fair, it was important for VerDught to supply fresh pork from local hog famers.
"The animals are raised outside with fresh sunshine, fresh air and quality feed necessary for good health," VerDught said.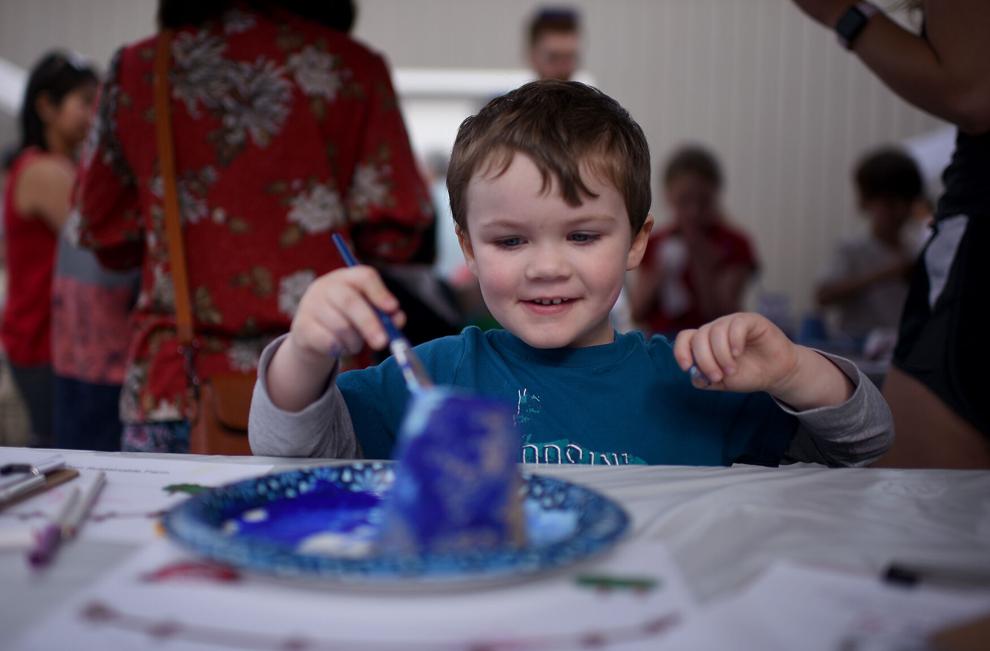 Children were invited to paint paper pots with bright acrylic paints. Hay bales laden with colorful quilts were placed in a quiet area so children could hear local stories on agriculture. Kirk said educating young people on the nutritional value of local foods is important to the MRCC mission.
"Columbia is unique because we are an urban area very close to rural areas," Kirk said. "So I think getting the whole community in both rural and urban areas together to eat local food at the same table is what really makes a difference in our local food chain."