Over the past 20 or so years, bourbon has exploded in popularity. Today there are over 700 whiskey and bourbon brands in the U.S., and the spirit has cemented itself at the heart of American culture.
With bourbon's incredible popularity, it's become almost the perfect gift for anyone who has an interest in spirits. We've selected 13 of our favorites from the more than 700 brands out there to make your life easier.
A Brief History of Bourbon
Bourbon has been an American spirit for hundreds of years, even if no one is 100% sure of exactly when it first started being distilled. What we do know is that Irish and Scottish immigrants settled in the New World in the 18th century, and brought with them the skill and tradition of distilling whiskey. As America was a corn-filled country, these immigrants quickly adapted and started using the abundant grain in their distilling process – gradually developing what was later called bourbon. It wasn't however until 1964 that the U.S. Congress distinguished bourbon as a "distinctive product of the United States" with a set of rules that defined what made a whiskey a bourbon – take a look at the actual proclamation below: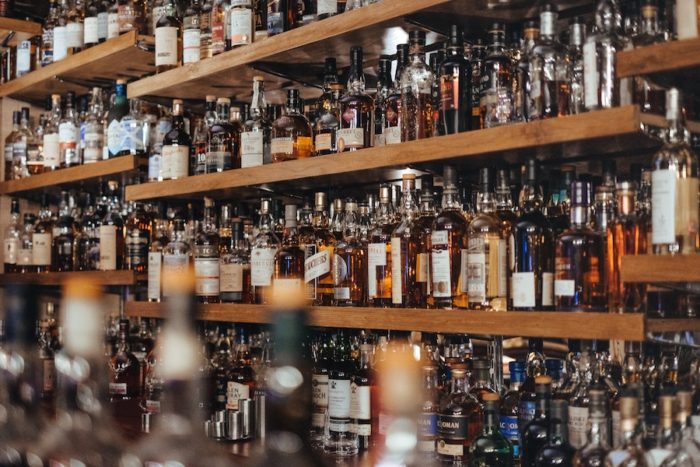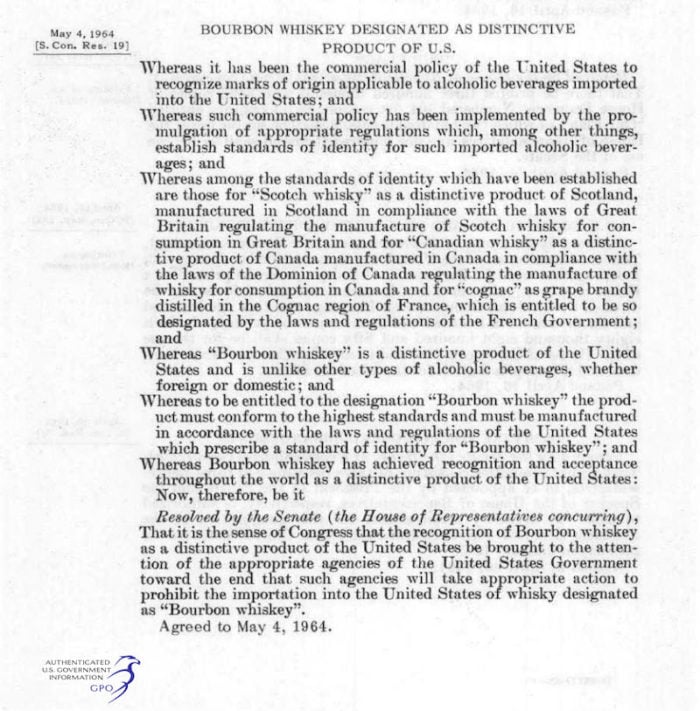 As bourbon grew in popularity (long before the 60's), distilleries in Kentucky produced hundreds of brands and the spirit became synonymous with its home country. And even if prohibition briefly halted its ascent, bourbon became America's favorite type of distilled liquor during the 40's, 50's and even into the 70's. Then, as vodka and gin started becoming more popular in the 80's and 90's, bourbon went on a decline and disappeared almost completely from a lot of bar menus and store shelves.
However, the spirit has made a roaring comeback over the last 20 years, as bourbon makers started going back to their roots and creating more limited edition products with higher quality. As more and more small brands started popping up, bourbon's popularity has grown to be bigger than ever, and bourbon production in America today is at an all-time high.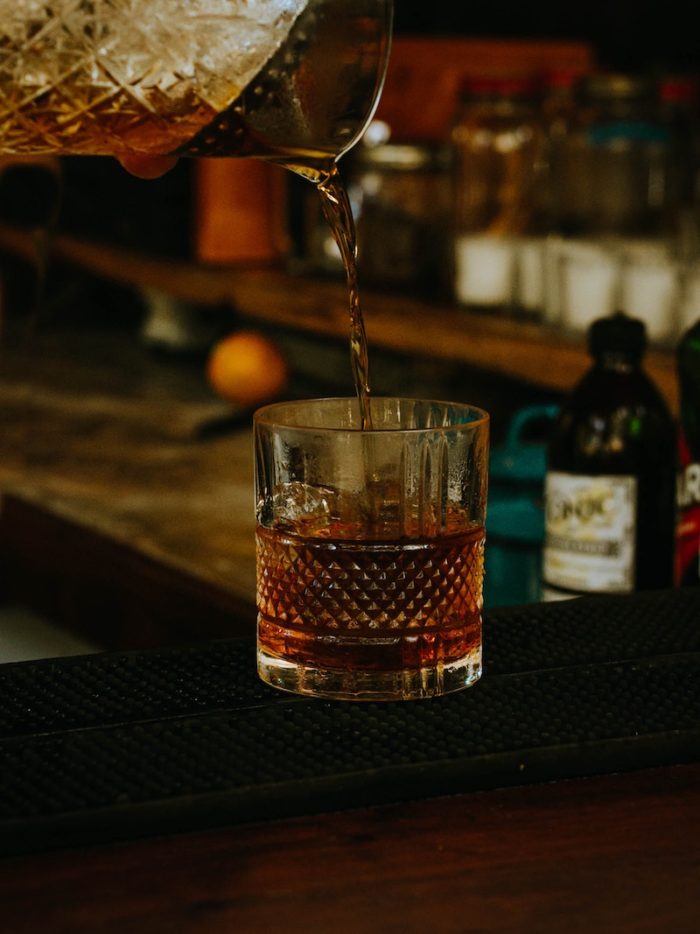 What Makes a Bourbon?
It can only be made in America.
The mash bill must contain at least 51% corn.
The distillate must be put into a new, charred oak barrel (or cask).
It is distilled no higher than 160°F.
It is put into a barrel no higher than 120°F.
It is bottled at no less than 80 proof.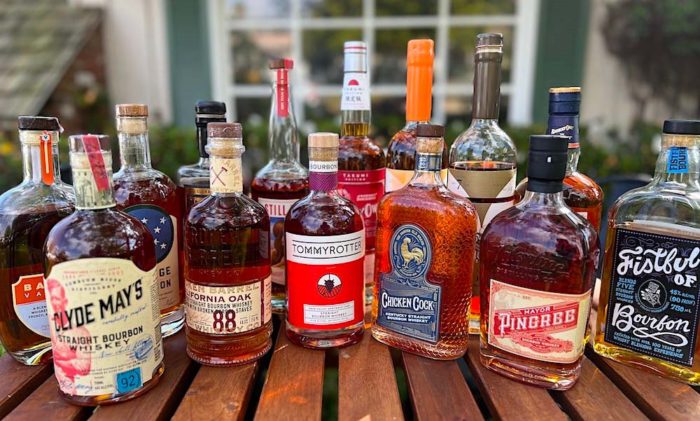 The Perfect Gift
With bourbon's incredible popularity, it's become almost the perfect gift for anyone who has an interest in spirits. Whether your intended recipient is a cocktail drinker looking for a great pour for their Old Fashioned or Mule, or if they prefer their spirits neat or on the rocks – there is truly something for everyone in the bourbon universe.
But what should you be buying? Well, that's why Honest Cooking Magazine is here – to help you find the perfect bourbon gift. We've selected 13 of our favorites from the more than 700 brands out there to make your life easier.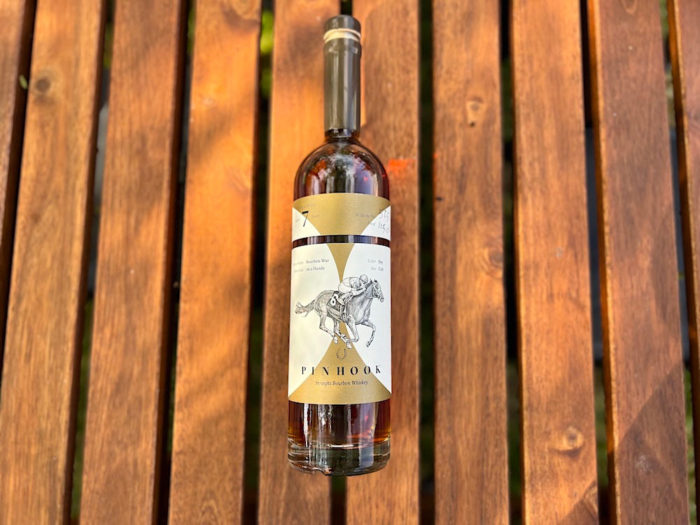 Vertical Series 7 Year Old Straight Bourbon – $90
Pinhook's Vertical Series is a unique opportunity to follow a group of 1,350 MGP bourbon barrels as they age from four to twelve years, and experience the arc of flavors throughout the nine-year journey. Every year, Pinhook selects a group of bourbon barrels from the lot and blends and proofs them to create the most balanced expression of the whiskey at that age. The Vertical Series began with the inaugural 4 Year release in 2019, and the journey continues through annual releases up to age 12. The 22′ release is 7 years old, and even if it clocks in at a potent 115 proof, it's an awesome sipper.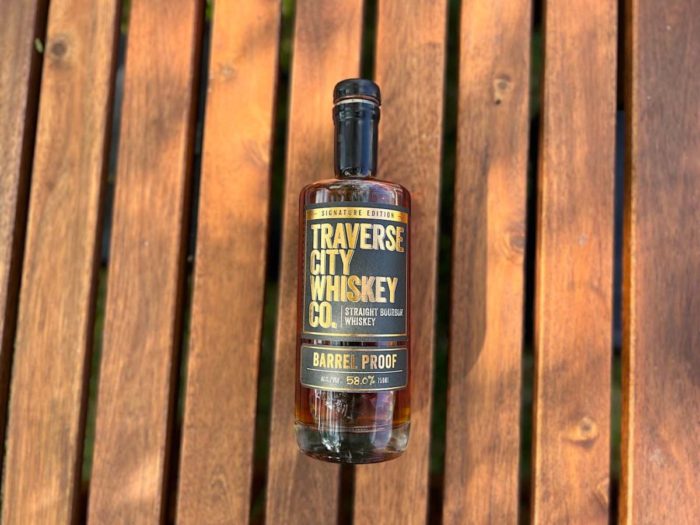 Signature Edition Barrel Proof Straight Bourbon Whiskey – $79
This awesome bourbon comes straight out of Michigan, and is a Double Gold Winner at the SF World Spirits. Aged more than four years, and bottled uncut at barrel proof, this limited release is meant to be enjoyed slowly. The bourbon is 116 proof and provides that perfect balance between elegance and punch.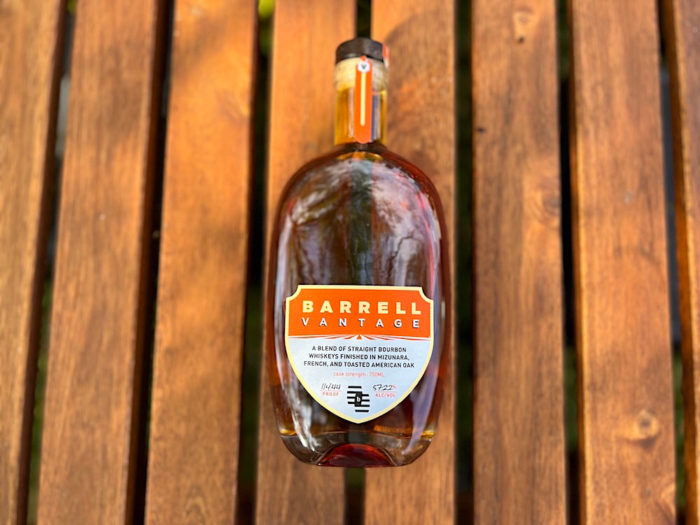 Vantage – $80
Vantage is a blend of straight bourbons finished in three distinct expressions of virgin oak: Mizunara, French, and toasted American oak casks. The result is a warm, elegant bourbon that highlights the many dimensions of oak.
Each component whiskey in Vantage is finished separately, then systematically combined according to a blending process fueled in equal parts by a scientific approach, experience, creativity, and experimentation. This process focuses on the wood characteristics and the specific flavor contributions that each cask contributes to the blend. The result is a masterfully blended, perfectly balanced representation of the harmonious synergy between bourbon and barrel.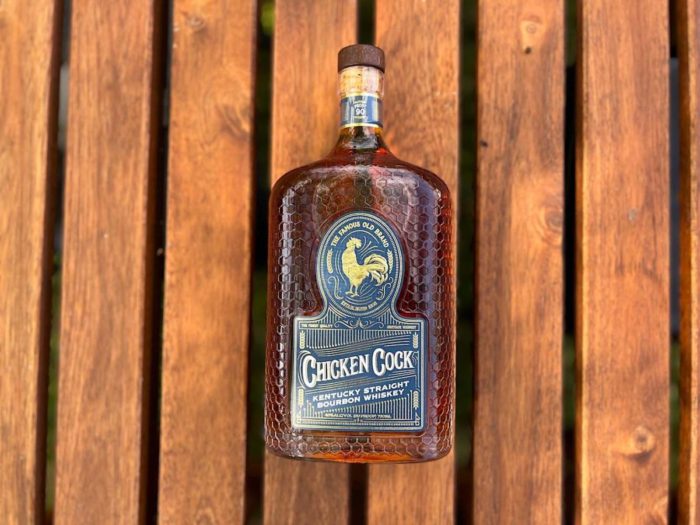 Kentucky Straight Bourbon Whiskey – $60
Distilled, aged, and bottled in Kentucky, Chicken Cock Kentucky Straight Bourbon Whiskey has a rich, elegant mahogany hue; a nose which balances oak tones with sweet notes of dried fruit, caramel, and vanilla; and a palate that opens with soft tannins. A creamy, almost buttery mouthfeel is complemented by butterscotch notes and toasted oak, resolving with a vanilla finish. At 90 proof, there is a slight, welcome bourbon heat. The bourbon is bottled in a replica of the Prohibition-era Chicken Cock bottle.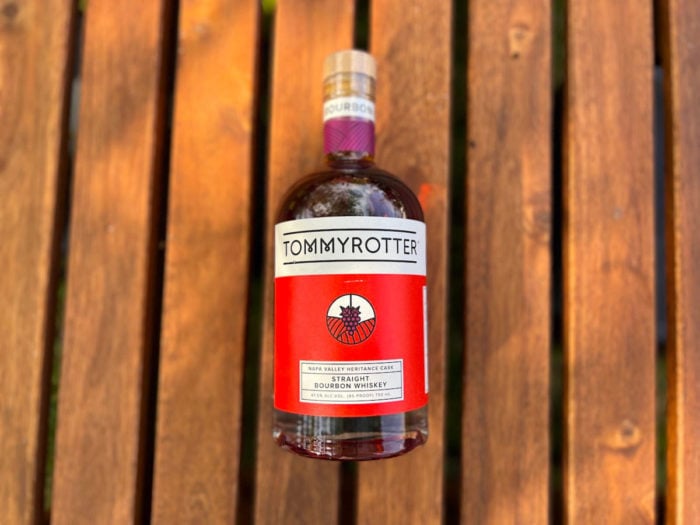 Napa Valley Heritance Cask Straight Bourbon Whiskey – $47
This delicious spirit is comprised of three separate, straight bourbons from Indiana, including a high corn bourbon, a high wheat bourbon and a high rye bourbon. A fine collection of bourbons, the final straight bourbon is finished in Taub Family Selections' Heritance Cabernet Sauvignon French oak barrels from Rutherford, Napa Valley, California for 3 months. Non-chill filtered, then bottled at 95 proof, the result is an overproof bourbon consisting of corn, wheat, rye and malted barley.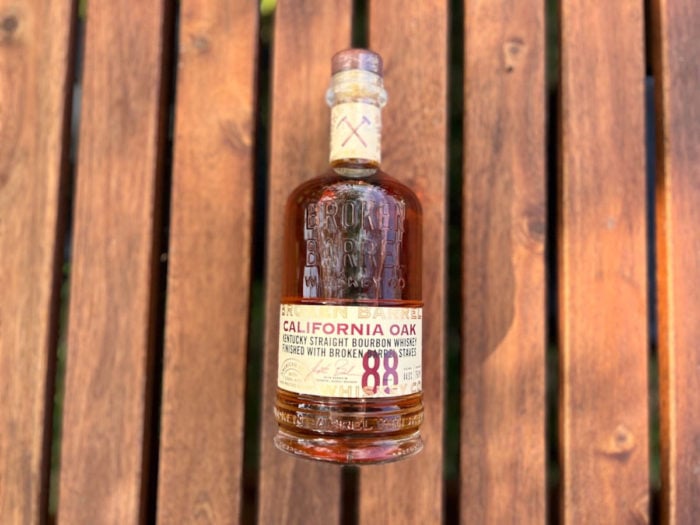 California Oak Kentucky Straight Bourbon Whiskey – $30
Broken Barrel California Oak has 2 states in its DNA, Kentucky and California. The straight bourbon was distilled in the first using a mash bill of 70% corn, 21% rye, and 9% malted barley. It was then finished with 80% Central Coast Cabernet barrel staves and 20% new charred French oak staves. "California Oak was created as a bourbon that could seamlessly bring the wine drinker into the world of whiskey. This is a step into our world and a every day sipping whiskey made to be drank neat, and often," says founder Seth Benhaim. The expression has earned a Gold Medal at the 2020 edition of the San Francisco World Spirits Competition.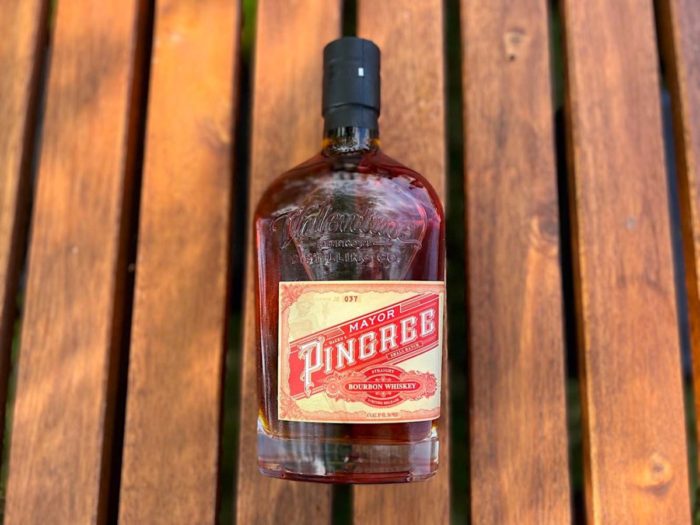 Mayor Pingree Red Label Straight Bourbon Whiskey – $50
Coming out of Detroit, Mayor Pingree Bourbon Red Label whiskey is aged at least four years and selected from exceptional barrels at their Ferndale, MI distillery. Non-chill filtered and bottled at 94 proof, it honors the enduring spirit of 'Old Ping' with a bourbon for the people. Hazen S. Pingree, mayor of Detroit (1890-1897), is considered one of the greatest mayors in US history. He was a champion for the Detroiter, fighting monopolies and corruption.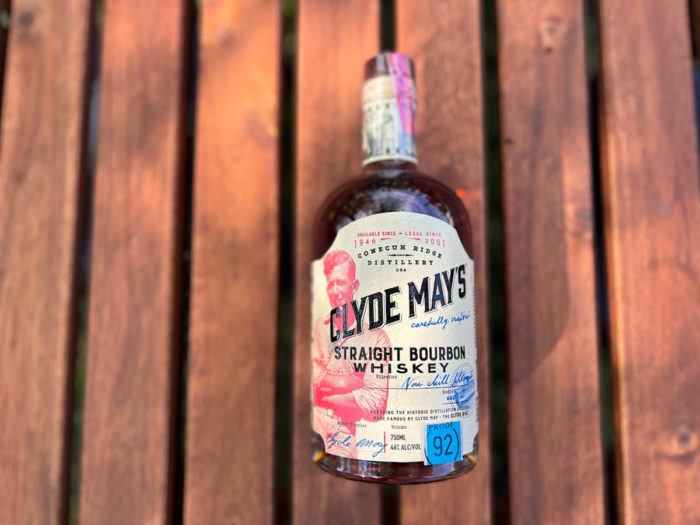 Straight Bourbon Whiskey – $39
Aged 4 to 5 years in new 53 gallon oak barrels and non-chill filtered. You get dried orchard fruits on the nose and spice on the palate. A full and smooth choice, best either on the rocks or in a May's Manhattan.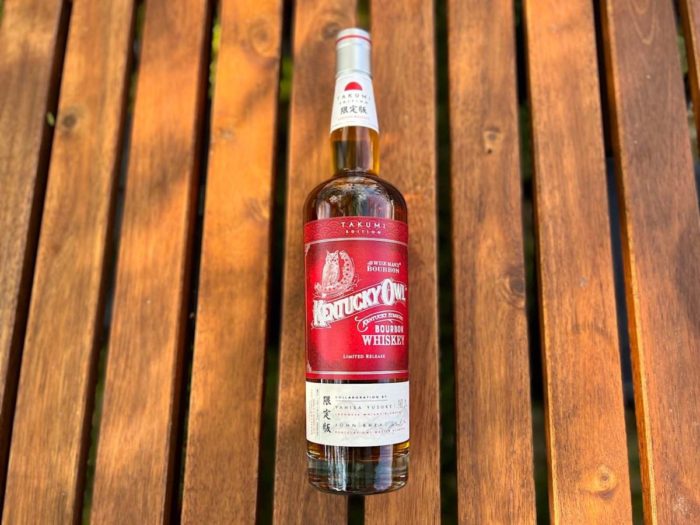 Takumi Edition Limited Release Kentucky Straight Bourbon – $150
This is a special one folks! Kentucky Owl Takumi Edition is a collaboration with John Rhea, Kentucky Owl's master blender, and Yahisa Yusuke, Japanese whiskey master blender for Nagahama Distillery in Shiga Prefecture, Japan. The collaboration between Rhea and Yusuke worked asynchronously – Rhea formulated four blends representing different ages and mashbills, which were sent to Yusuke to further blend, applying his Japanese whiskey style of blending to the base formulations.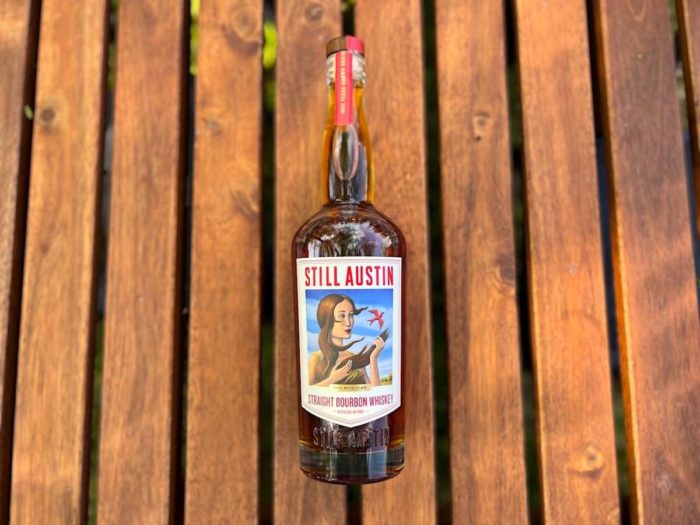 Straight Bourbon Whiskey – $39
OThis Straight Bourbon, affectionately known as "The Musician", is made from 100% Texas-grown corn, rye and malted barley. It took a combination of Southside pluck, oak-aged patience, slow-water reduction, and good old-fashioned ingenuity to bring this spirit to life—along with the help of one very special 42-foot tall woman, "Nancy," a one-of-a-kind Scottish-made still. To the makers, this whiskey represents so much that is good in this world. It's inspiration and togetherness, community, and creativity. But most of all, it's delicious.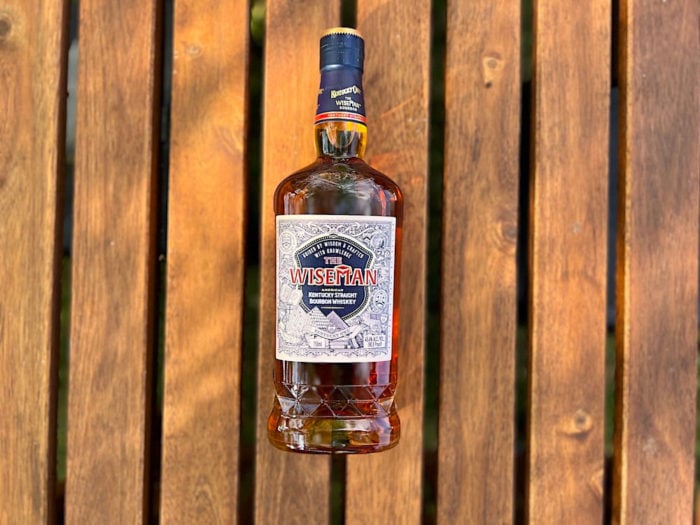 The Wiseman Kentucky Straight Bourbon Whiskey – $55
The Wiseman Bourbon from Kentucky Owl is the a blend of 4 Kentucky straight bourbons. Caramel, allspice, and citrus notes fill the nose. These lead to similar tastes across the tongue, as the allspice fades, the longer finish presents with caramel and hints of oak.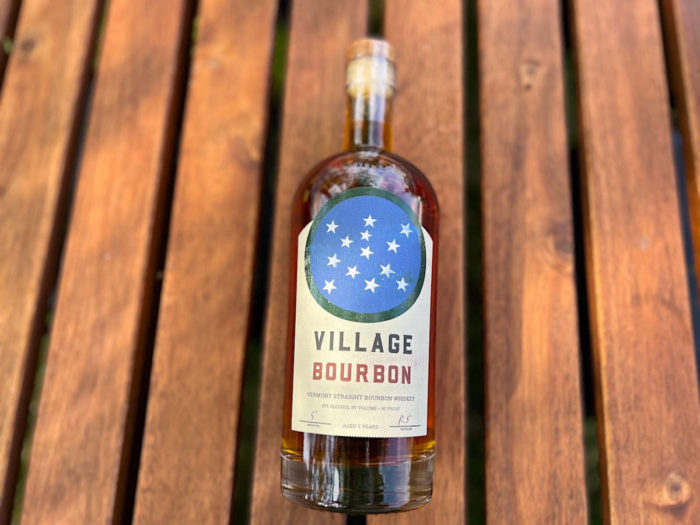 Village Bourbon Vermont Straight Bourbon Whiskey – $60
Made from Vermont Corn & Rye and aged in American White Oak barrels, this spirit displays a buttery smoothness, tempered with black pepper and toasty caramel. The finish is fresh and warm. A noticeable oak flavor with a hint of sweetness. This smooth, clean spirit is distilled using fresh Vermont water and American grain.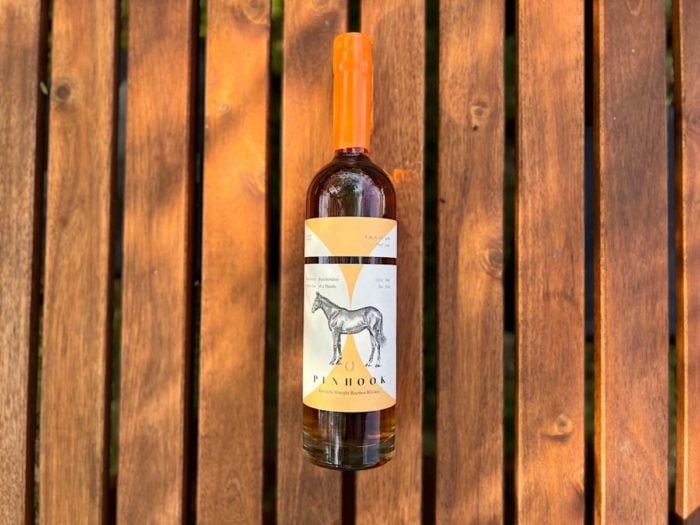 Bourbondini 2022 Kentucky Straight Bourbon Whiskey $35
Another stellar bourbon from Pinhook at 100 proof. Aged more than 3 years, the 2022 vintage of Pinhook Bourbon showcases an inviting nose of baked peaches, orange blossom, clove, and honey. These transition to a harmonious palate of vanilla bean, toasted almond, cinnamon, and butterscotch.