We might be discouraged from playing with our food, but people remain remarkably creative when it comes to what they eat.
Technology and tastes have played a leading role in the production, preservation and preparation of peoples' ever-evolving diets.
Traditional modification methods, such as selective breeding and cross-breeding of plants and animals were in the 1970s onwards revolutionized with the advent of genetic engineering.
How our meals are stored was transformed almost one century ago when the modern domestic freezer became a mainstay of many homes in the U.S., after it was introduced en masse by General Electric in 1927.
And cooking times were cut and the concept of ready meals was coined after U.S, engineer Percy Spencer invented the modern microwave oven from World War II radar technology, which was first sold in 1946.
Some would now suggest social media is now driving trends in our eating habits, with attention paid in particular to food's aesthetics to make them more Instagram-friendly.
Read on to learn some of the foods that have amazingly only arrived in the last century.
1. French Fries (1920s)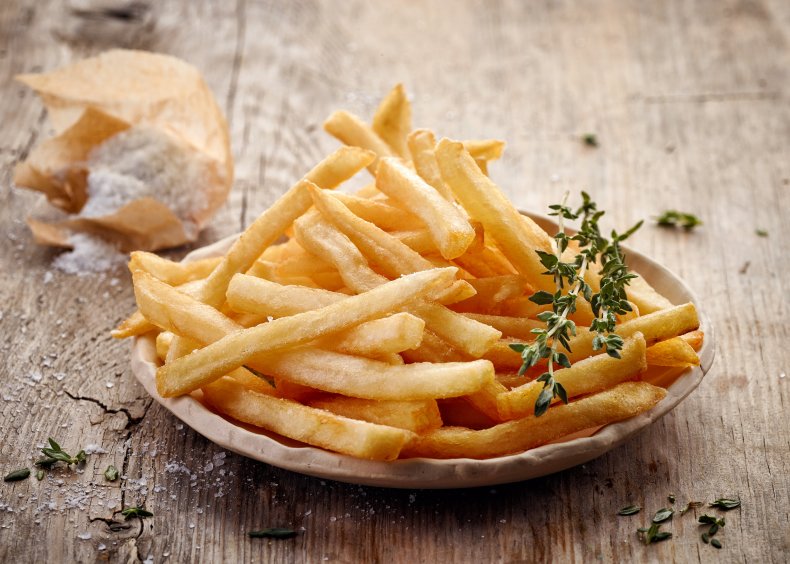 Despite their name, the French and Belgians have a long-running dispute about where french fries were invented, with both countries claiming ownership.
What is more certain is that fries were introduced in the U.S. by returning World War I soldiers.
This tasty savory treat's ubiquity was later cemented following the invention of the potato water gun knife in 1960, allowing for the mass production of fries by fast-food restaurants.
2. Sliced Bread (1928)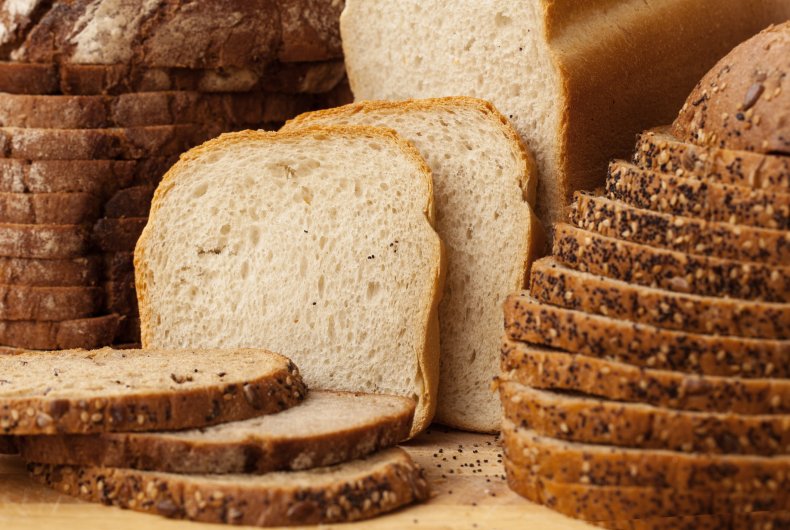 We've all heard the saying "best invention since sliced bread," and there's little argument it has not been very convenient.
Inventor Otto Frederick Rohwedder cut his first loaf of the food staple in his bread slicing machine at the Chillicothe Baking Company of Chillicothe, Missouri, creating the Kleen Maid Sliced Bread product. It proved an instant success.
The "best invention since…" phrase is believed to have originated in 1962 when Jeanne Boardman wrote a letter to Missouri's St. Joseph Gazette to praise the periodical's Hints from Heloise column "as about the greatest thing since sliced bread."
3. Bubblegum (1928)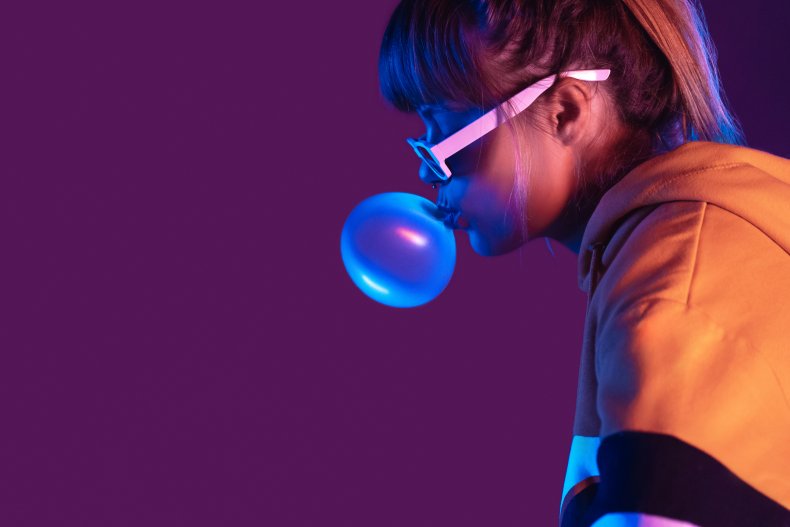 Bubble gum was invented in 1928 by Walter Diemer, while working at a chewing gum factory as an accountant.
After lengthy experiments, he eventually landed on a formula for a gum both less sticky and extremely stretchy, allowing bubbles to be blown with it.
That pink remains the most popular color for bubble gum can reportedly be traced back to the fact this was the only coloring available when Diemer was coming up with his formula.
4. The Cheeseburger (1935)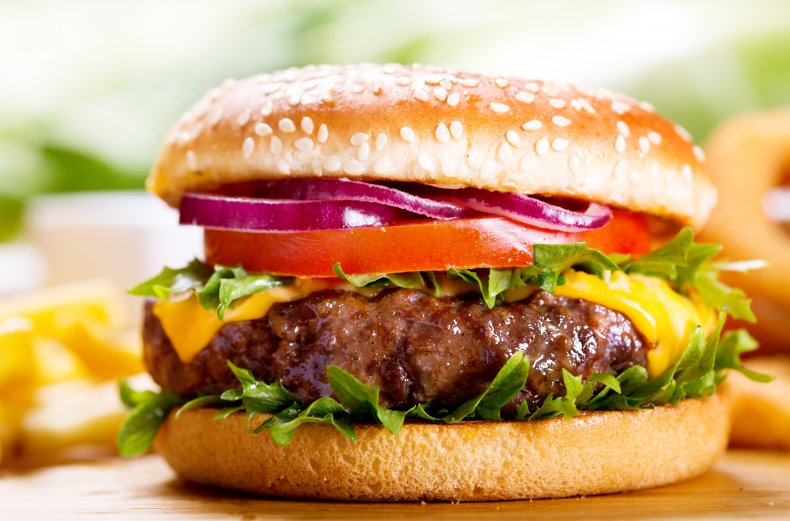 Denver lays claim to creating the cheeseburger. In 1935, Louis Ballast melted a slice of cheese on a hamburger at his Humpty Dumpty drive-in restaurant, and patented the resulting dish as the world's first "cheeseburger."
Although the restaurant no longer exists, the U.S. city has erected a memorial to this historic dining event, found at 2776 North Speer Boulevard.
5. Instant Noodles (1958)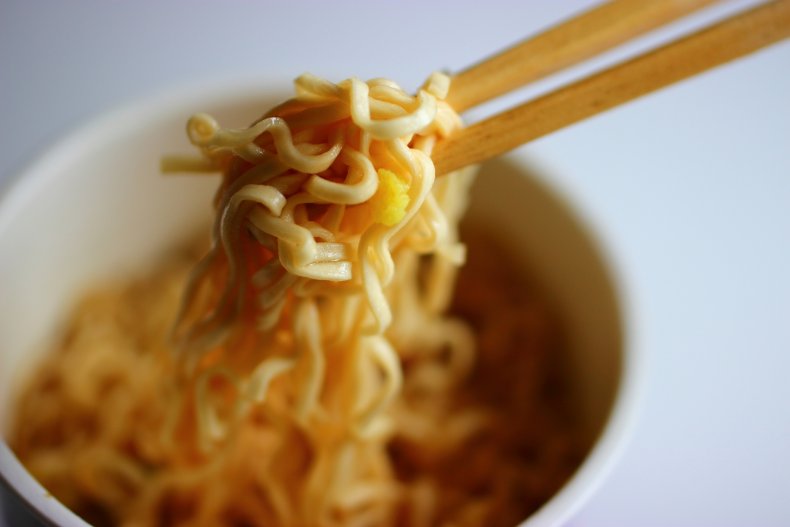 The instant noodle was invented by Momofuku Ando from a tiny shed behind his home in the town in Japan's Osaka Prefecture.
He was dedicated to thinking about food in new and creative ways and worked alone, reportedly sleeping only four hours a night and without ever taking a day off.
Chicken Ramen, the product of many trial and error experiments, was dubbed "magic ramen" and became an instant sensation among consumers.
Then, on a fact-finding trip to America, Momofuku observed supermarket managers breaking up Chicken Ramen noodles, adding them to a cup with hot water, and then eating them with a fork, inspiring Momofuku to create "CupNoodles" in 1971.
6. High-Yield Rice (1966)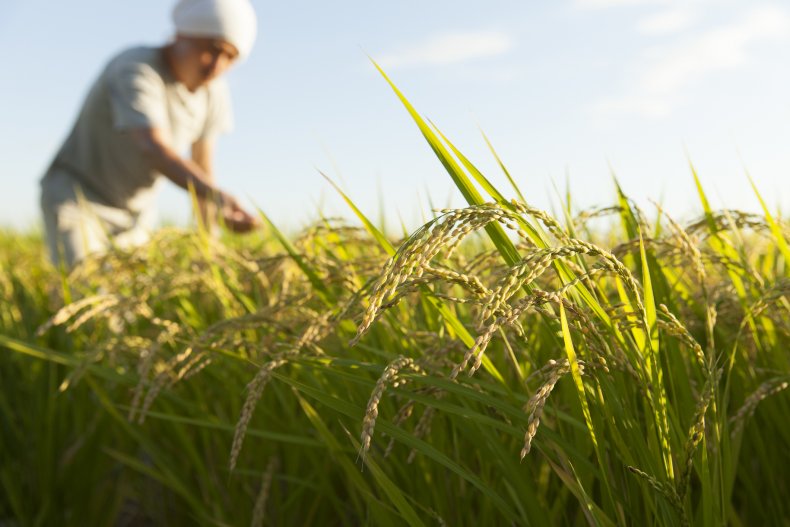 The International Rice Research Institute in the Philippines released in 1966 a semi-dwarf, high-yield Indica variety that, in conjunction with high-yield wheat, helped herald an era now known as the Green Revolution.
This rice thrives in tropical regions of Asia and South America, and is considered partially responsible for raising worldwide production by more than 20 percent by 1970.
7. Multi Vitamins (1970s)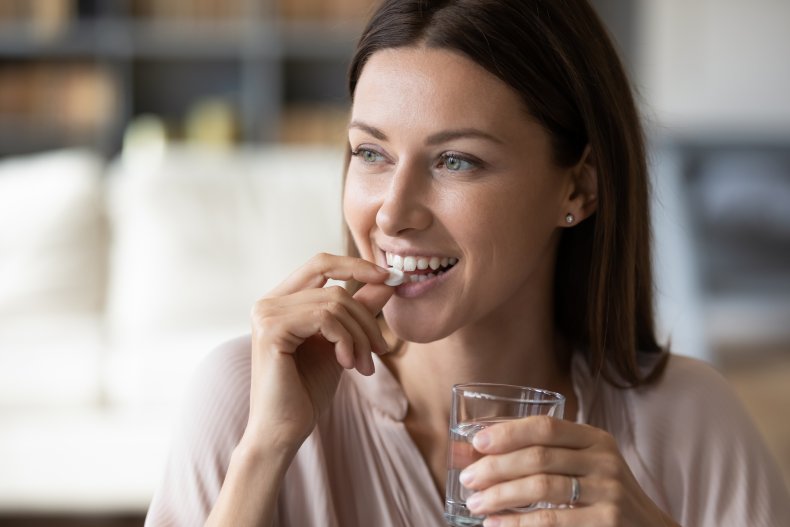 Scientist Casimir Funk, coined the term "vitamine" in a seminal 1912 scientific paper that for the first time confirmed there were more than only three essential nutrients in food: protein, carbohydrates, and fat.
But it was only by the 1970s that high-dose multivitamins began to be freely available on U.S. store shelves.
8. Chicken Nuggets (1983)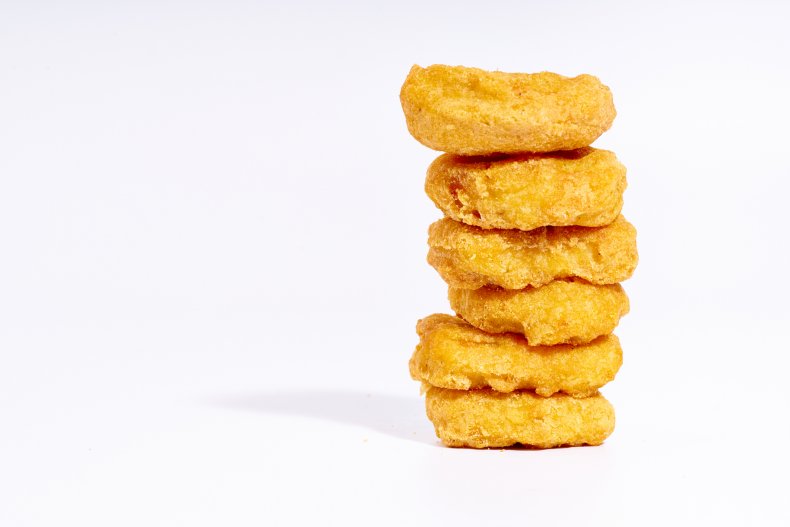 McNuggets first debuted at McDonald's locations nationwide in 1983, following a highly successful soft launch in Knoxville, Tennessee.
The popularity of the bite-sized poultry pieces has been attributed to the U.S. government recommendation around this time for people to eat less red meat in favor of chicken.
Chicken Nuggets remain one of the favorite items on the restaurant's menu and McDonald's announced it would remove artificial preservatives from its recipe in 2016.
9. Quorn (1985)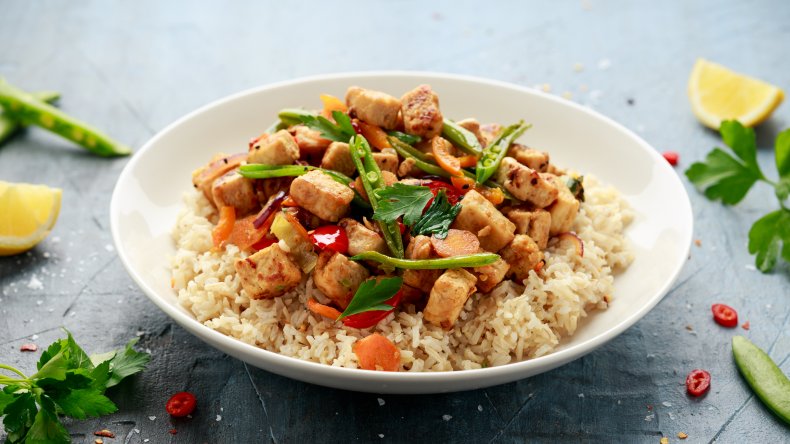 Quorn was first launched in 1985 by the U.K.'s Marlow Foods, with the versatile meat substitute developed from a fungus found growing in Marlow, Buckinghamshire.
The microorganism is grown in fermentors where it converts carbohydrates into protein, producing a protein-rich, sustainable food source packed with fiber, low in saturated fat and containing no cholesterol.
10. Impossible Burger (2011)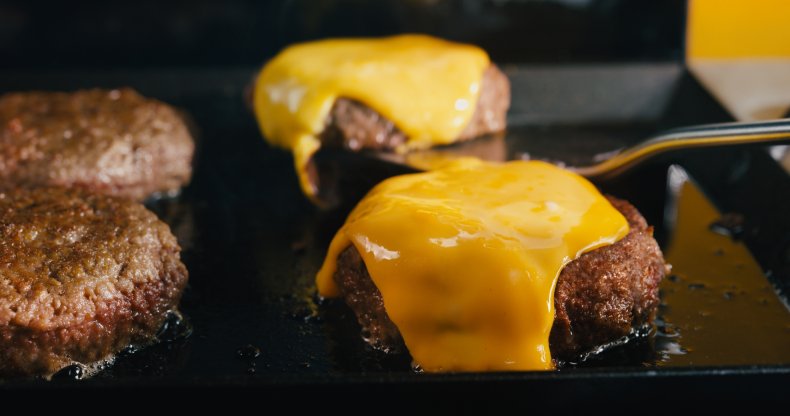 Quorn revolutionized the vegetarian market and arguably helped pave the way for the Impossible Burger, a patty that looks smells and tastes like meat but contains no beef.
This decade has witnessed the remarkable rise in sustainable animal-friendly options for flexitarians, vegetarians, and vegans alike, in part thanks to vegan options such as the Impossible Burger.
The popular product derives its impressive meat flavor from heme, an iron-rich molecule that helps give meat its taste and smell.
Impossible Foods created this plant-based heme from fermenting genetically engineered yeast infused with DNA from soy plants.
11. Taco Bell Doritos Locos Taco (2012)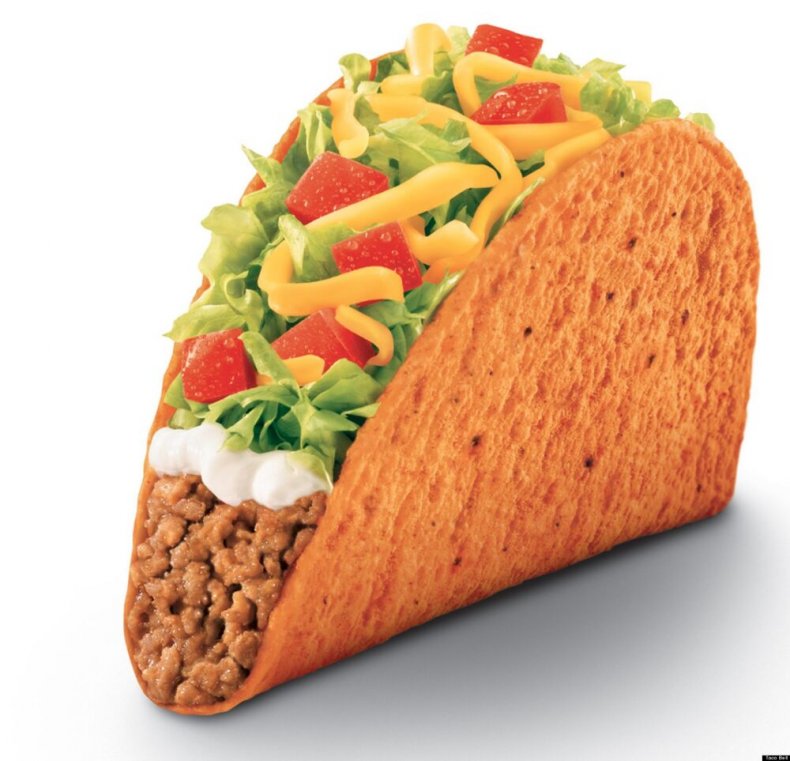 This marriage between Doritos and Taco Bell has become so popular it is now a regular menu item long after its legendary 2012 debut.
The Doritos Locos Taco is a Taco Bell food item first released on March 8, 2012, in Nacho Cheese at a Taco Bell in Toledo, Ohio.
This dish is a crunchy taco with ground beef, lettuce, and real cheddar cheese, in a shell formed from Doritos chips in Nacho Cheese, Cool Ranch, or Fiery flavor.
In the year of its launch alone, Taco Bell sold more than 450 million Doritos Locos Tacos.
12. Cronuts (2013)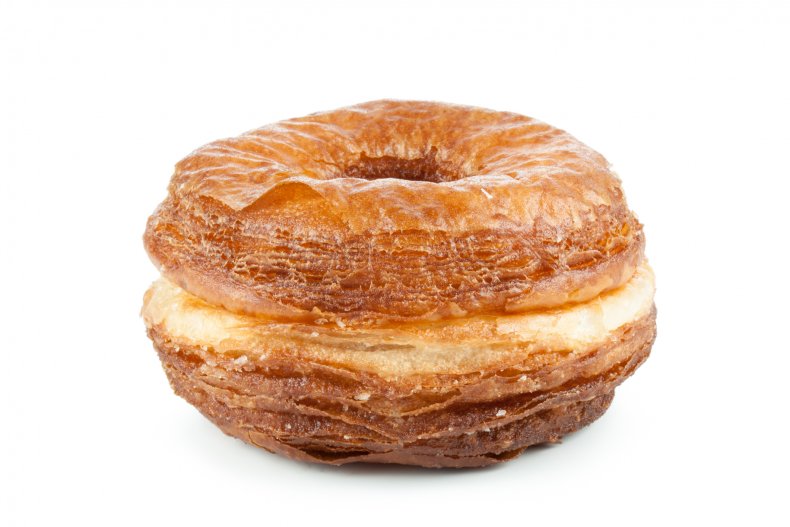 The 2013 union of a doughnut and a croissant was the genius brainchild of renowned baker Dominique Ansel.
The pastry expert reported required a doughnut for his menu, but did not know much about them, although he knew plenty about the French breakfast delicacy, the croissant.
After this eureka moment and more than 10 attempts at the perfect balance of texture and flavor, the Cronut was born.
The Cronut went viral in less than a week and with only 350 available daily, you will have to be prepared to queue in the early mornings outside the bakery in New York's SoHo for a chance to eat one of your own.
13. Cricket Flour (2014)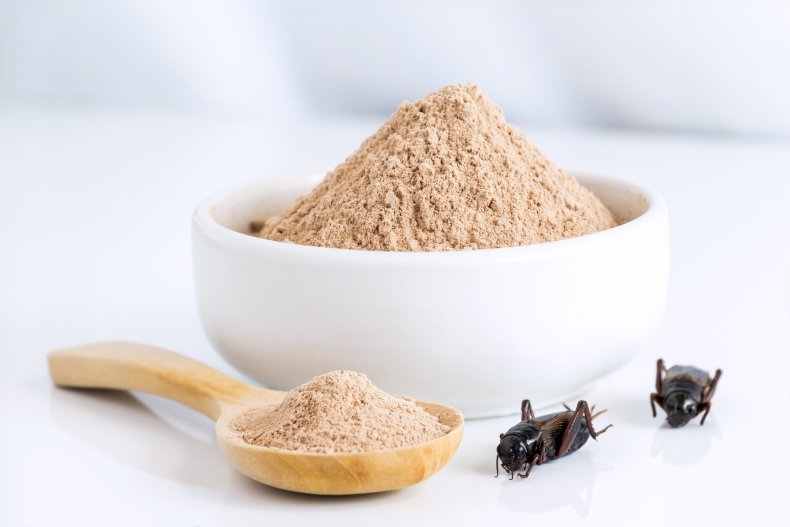 Although unappetizing to some, insects are packed full of protein, fatty acids, and B vitamins, in addition to being abundantly available.
Charles B. Wilson needed to find alternative protein for his diet, due to food allergies, and landed upon the novel idea of using edible bugs.
He then bought some crickets, ground them up, and was so impressed with the results, he started selling them en masse in 2014.
While Wilson's Cricket Flours company was among the first western companies to utilize crickets as a food source, this appears to be a growing trend, with people increasingly eager to consume more sustainable food.
14. Ruby Chocolate (2017)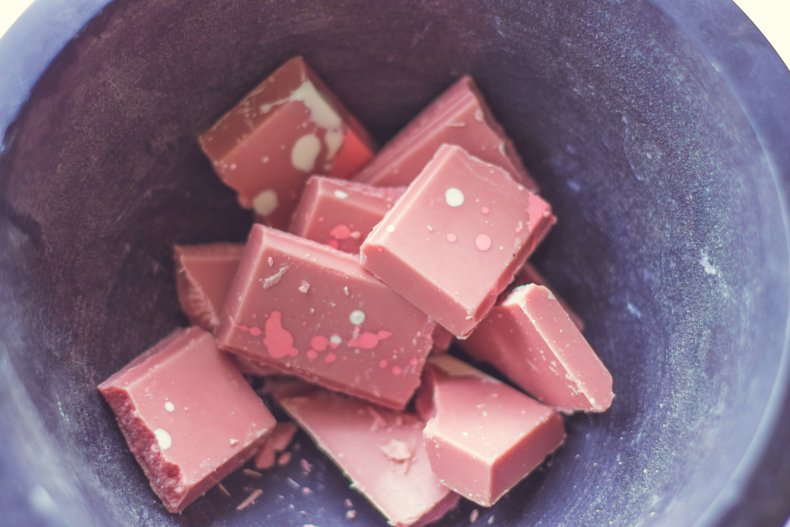 Ruby chocolate marks the invention of an entirely new type of the traditionally dark brown or white sweet treat.
The oddly-colored bar was unveiled in 2017, following extensive development by Zurich-based cocoa processor Barry Callebaut that reportedly lasted more than a decade.
The creation was the first new naturally colored chocolate since Nestlé introduced the world to white chocolate approximately 80 years previously.
With a berry flavor, ruby chocolate is naturally extracted and processed from a specific bean found on the Ivory Coast, Ecuador, and Brazil, while its distinctive reddish hue derives from how the bean is processed.
15. Edible Water Bottles (2019)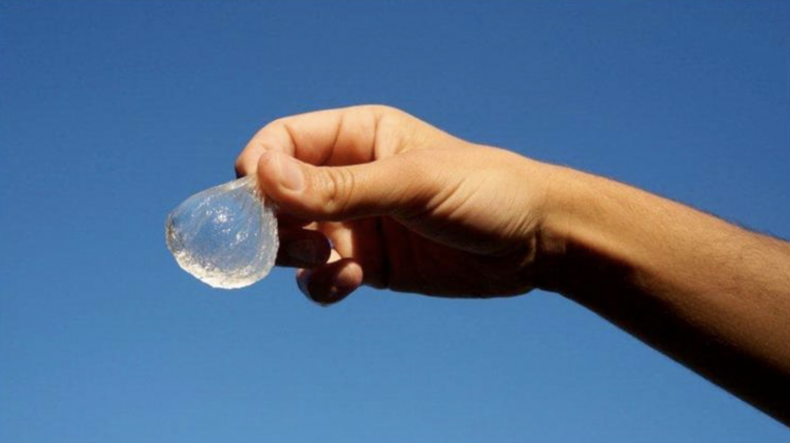 Single-use water bottles are being increasingly viewed as bad news for the planet, with the plastic containers now known to clog the oceans, city streets and even poison the air we breathe.
However, edible water bottles are a proposed ingenious solution to the plastic problem.
These are constructed by combining brown seaweed and plants that naturally biodegrade in a matter of weeks, creating Notpla
These balls, sachets, and packets are called Ooho, which first came to public attention during 2019's London Marathon, and there is an expectation the restaurant industry may start using this edible innovation for take-away and delivery services.