Sour Cream New Potatoes- a simple recipe that makes a great side for any meal. Chopped fresh herbs add lots of fresh flavor.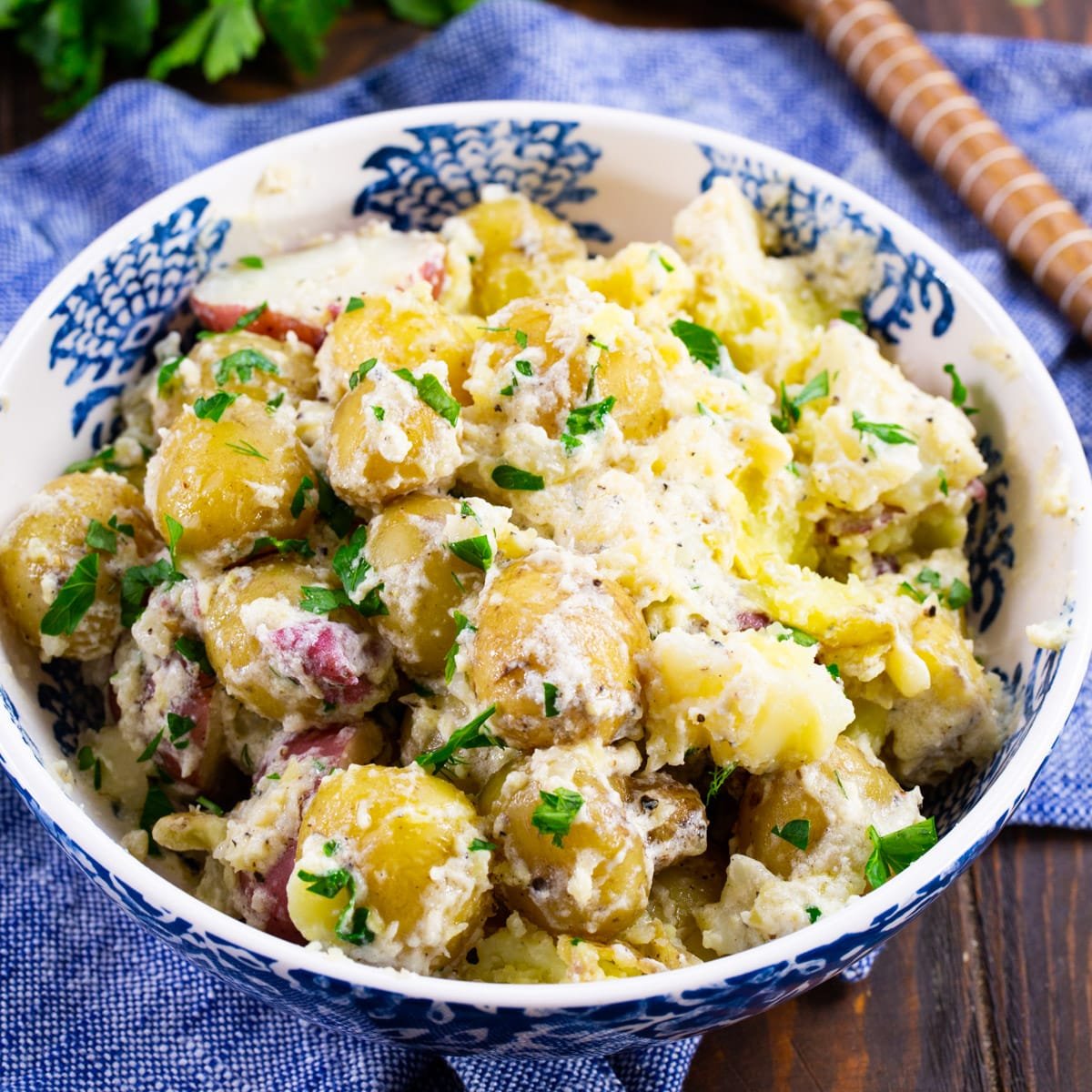 It is one of my favorite ways to cook tender, buttery new potatoes.
Type of Potatoes
You want small or baby new potatoes that have a really tender skin for this recipe. When you cook them, they will have a fantastic buttery, creamy texture. Baby red potatoes can be used if you don't have new potatoes.
How To Serve Sour Cream New Potatoes
I like these potatoes served warm but they can also be served at room temperature or even cold like potato salad.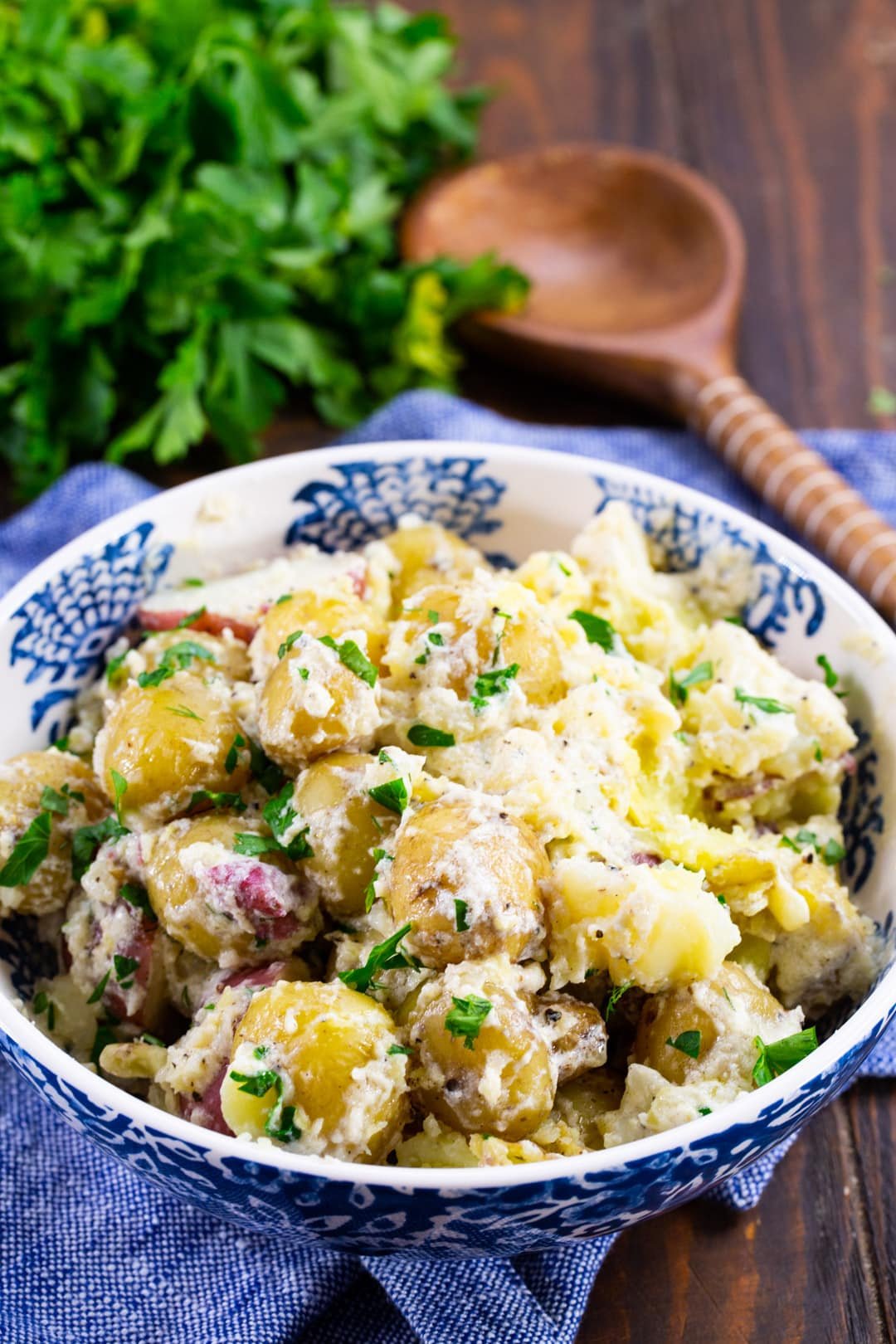 Ingredients Needed
3 Pounds Baby New Potatoes
Salted Butter– unsalted can be used. Just be sure to season the potatoes with plenty of salt.
Garlic– 1/2 teaspoon of garlic powder can be used instead.
Sour Cream– use full-fat for best flavor.
Salt and Pepper
Chopped fresh dill
Chopped fresh parsley
How To Make Sour Cream New Potatoes
Cook the Potatoes in salted water until tender. If small, cook them whole. If a little larger, cut them in half before cooking.
Melt butter and add garlic. Cook just until fragrant.
Remove from heat and whisk in sour cream.
Add potatoes and salt and pepper. Mix together and crush the potatoes some so that the butter and sour cream seep down into the cracks.
Recipe Tip
To make these potatoes spicy, add 1/2 teaspoon of crushed red pepper flakes.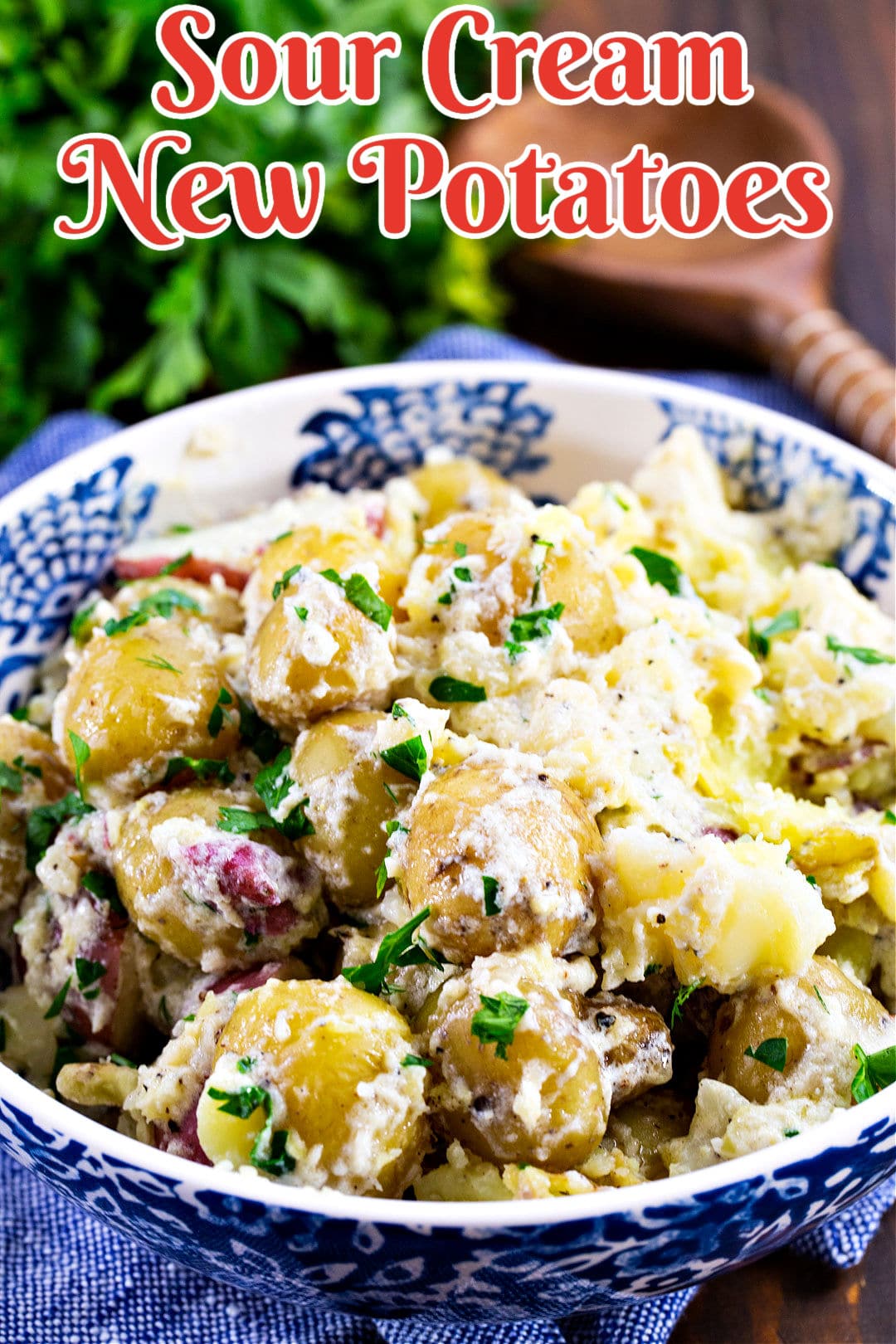 More Potato Recipes
Cook potatoes until tender in salted water. Drain and set aside.

In the same pot, melt the butter over medium heat. Add the garlic and cook 30 seconds.

Remove from heat and stir in the sour cream.

Add potatoes and salt and pepper to taste. Mix together, crushing the potatoes slightly.

Stir in the dill and parsley and serve.
Want to Save This Recipe?