Two-dollar Tuesday can be a somewhat somnolent occasion at the Vigo County Fair, but this year it was hopping, with food vendors and ride operators alike busy at work delivering delights for a plethora of fairgoers.
Jenny Hamilton, Vigo County Fairgrounds manager, has served in her position for the past couple of years, but began her relationship with the fair 20 years ago as a young 4-H'er.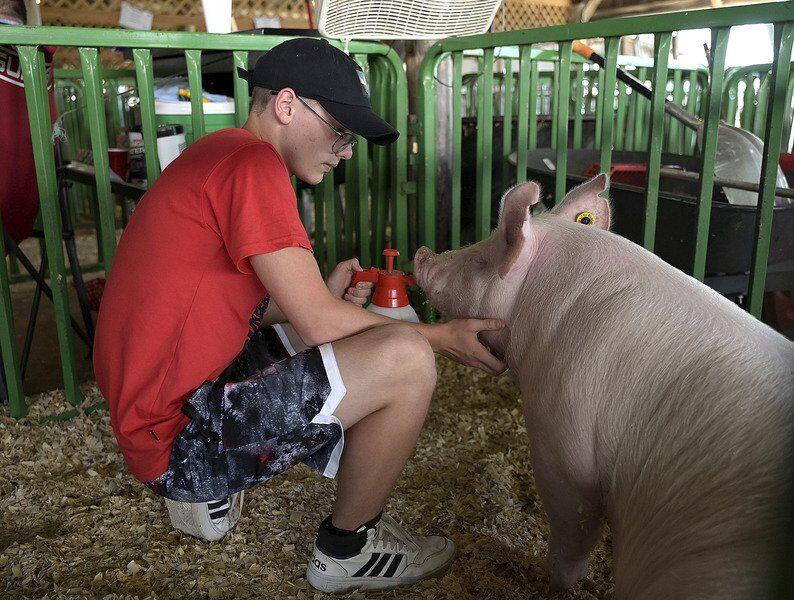 Providing so much fun can be taxing work — "The minute this fair is over, we'll start planning for 2023," she said. The board of directors and an eight-person fair committee discuss "what went right, what went wrong, what we can do better," Hamilton added.
Even though Hamilton spends her time at the fair toiling, "It's still a lot of fun," she said. "It's rewarding to see everyone come down here and enjoy the fair and have fun. It's a lot of work but it's something we look forward to every year."
Rides at the fair are contracted with Drew Exposition, who prepares for fair dates five years out. Their rides offer a panoply of spinning, soaring and occasionally sending people upside-down. The Fighter ride was decorated with actual Marvel characters, while the spinning Cyclops was decorated with unlicensed knock-offs — one looked vaguely like the X-Men's Cyclops, only his visor seemed to be gushing liquid.
But the ride itself is legit. Zoey Willis and La'jade Tryon, both 16, were woozy after their adventure on the Cyclops. "I need to sit down," Tryon moaned; finding sitting was not enough, she lay upon the ground.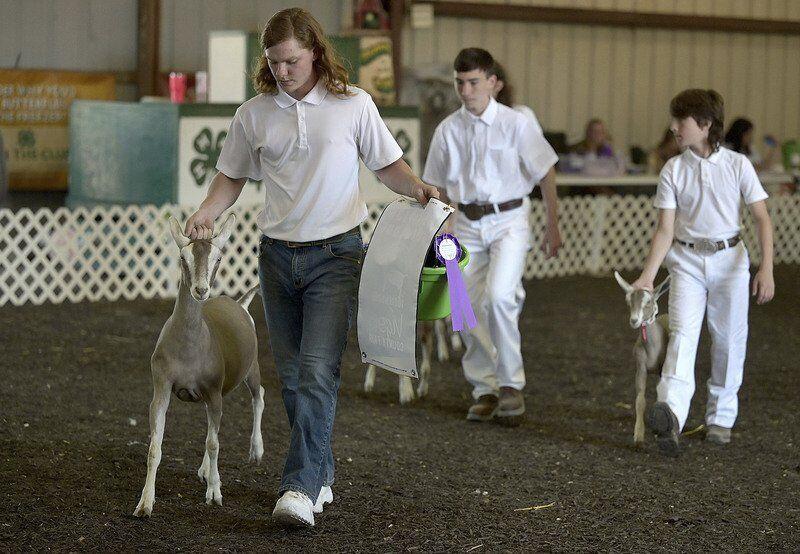 "That was my first time riding that — I felt like I was going to [die]," Willis said. "It was scary, but I got over my fear and it was really fun. I've always been afraid of heights and I just felt like the thrill." Fighter also made her dizzy, she said.
The two attend the fair every year. "They've added more rides this year, so that makes it more fun," Willis said.
Once they got over their dizzy spell, they planned to visit snack row. Tryon was ready for an elephant ear, while Willis countered, "Deep-fried Oreos are the best."
She gushed, "It's the best day of summer I've had so far."
Antonio Bishop had limited himself to safe rides with his 3-year-old son T.J., but planned to enjoy the scarier rides soon.
"That's what I'm going to come back Thursday for — we'll have more family members to watch him so I can go on the bigger rides," he said. "If I don't have a heart attack, the ride's not right. That's what I'm all about."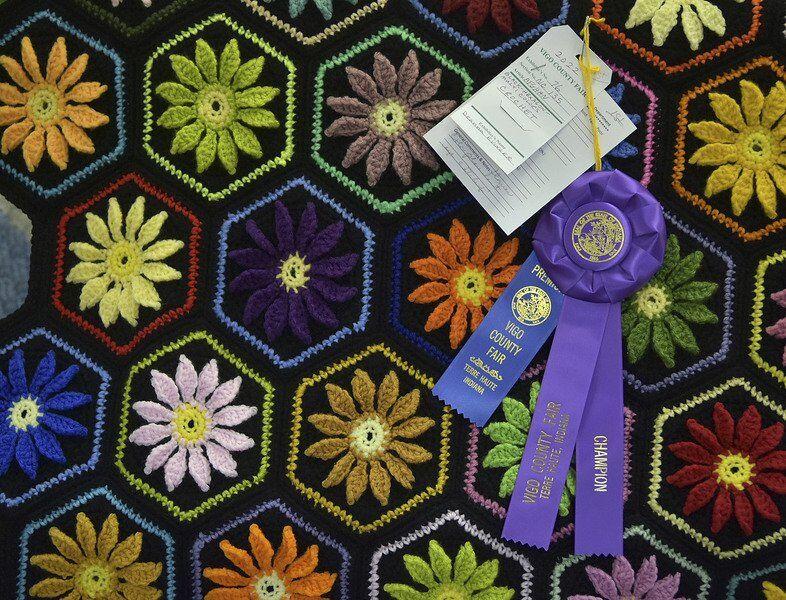 Bishop was planning on treating T.J. to a funnel cake. "The weather's been a little hot but it's nice," he said. "It's a great little spot to have fun with your family."
Health-food fans may not have much to choose from at the fair, but vendors had plenty for those seeking indulgence, from hand-dipped corndogs to Cajun Boudin Bombs. Other vendors were offering games of (no) chance, like tossing a ping-pong ball into a tiny fishbowl or shattering beer bottles with a baseball.
The 4-H building featured all manner of competitions, from cake decorating and microwave cooking (how difficult could that be?) to Lego designs. One exhibit offered "Tips for mowing grass;" a table of rabbit displays included everything from cute bunny photos to a report on Hemorrhagic Rabbit Disease.
4-H also provided a modest petting zoo along with barns with rabbits, cattle, sheep, goats, alpacas and swine.
George Dickerson, 15, was there with his 231-pound pig, which he simply called "Pig." "It's a known fact that if you name something, you get more attached to it, and we have to sell our pigs at the end of the week," he explained. Pig sported eyes of different colors and eyelashes like a girl,'s and behaved and lapped water like a dog, Dickerson said.
In the past, Dickerson had dealt with far less friendly porkers, including one known as Tank. "My dad weighs almost 400 pounds and he bolted straight through him," he recalled. "He'd fight other pigs."
The Vigo County Fair continues through Saturday at the Fairgrounds, 3901 S. Highway 41. For more information, visit vigofair.com or stop by the fair office from 9 a.m.-5 p.m.
David Kronke can be reached at 812-231-4232 or at [email protected]