Fresh Cranberry Sauce tastes amazing with every other dish on your Thanksgiving table. Make it ahead of time for less stress!
Thanksgiving dinner isn't complete without Fresh Cranberry Sauce! Smother it on your Turkey, Rolls, and Mashed Potatoes for some sweet and saucy cranberry flavor.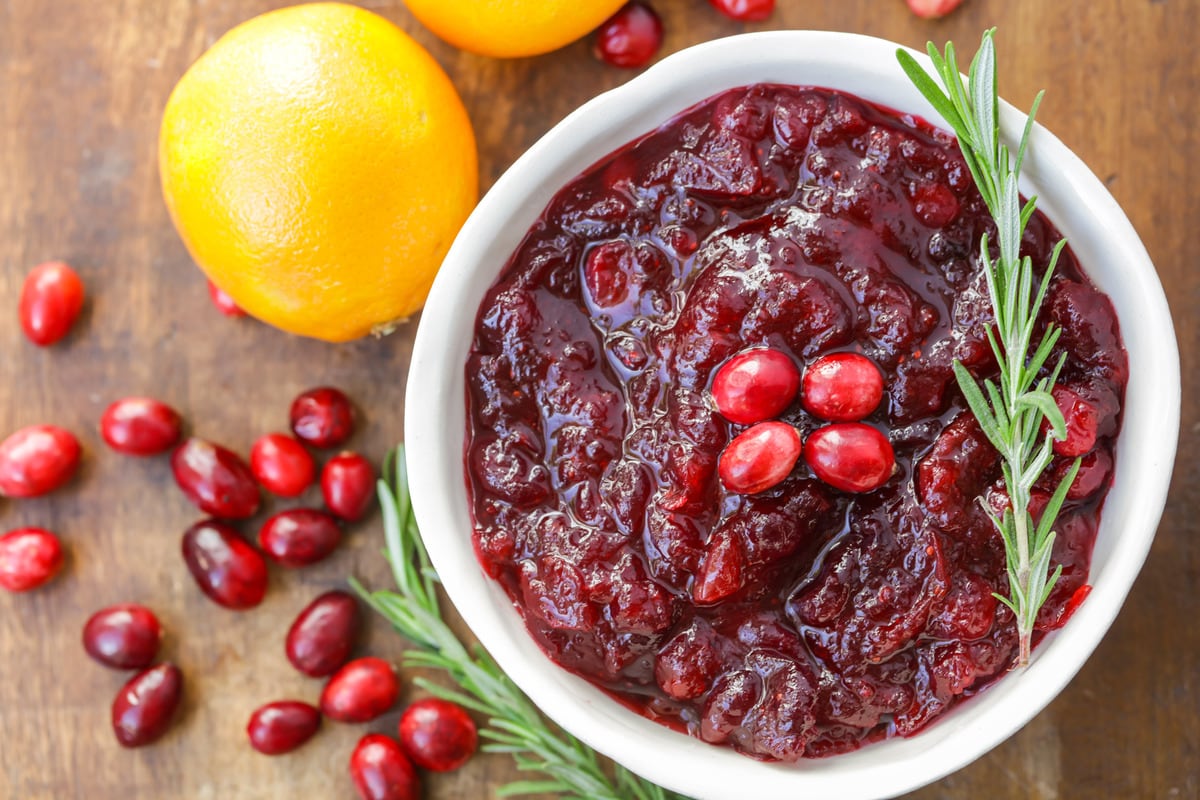 Homemade cranberry sauce
I just love Thanksgiving. There's nothing better than food and family! Especially when that meal involves turkey, rolls, and mashed potatoes!
Cranberry sauce is as much a necessity as the rolls and potatoes. With that being said, forget about the gelatinous canned Cranberry Sauce and go straight for the homemade stuff! It's worth it—trust me.
This Fresh Cranberry Sauce recipe is super simple and perfect to make ahead of time. It lasts in the fridge for a while so it's great for making leftover Turkey Sandwiches. YUM!
You really gotta go homemade for this because it's better than any canned version. And honestly, it will become a staple at your holiday get-togethers.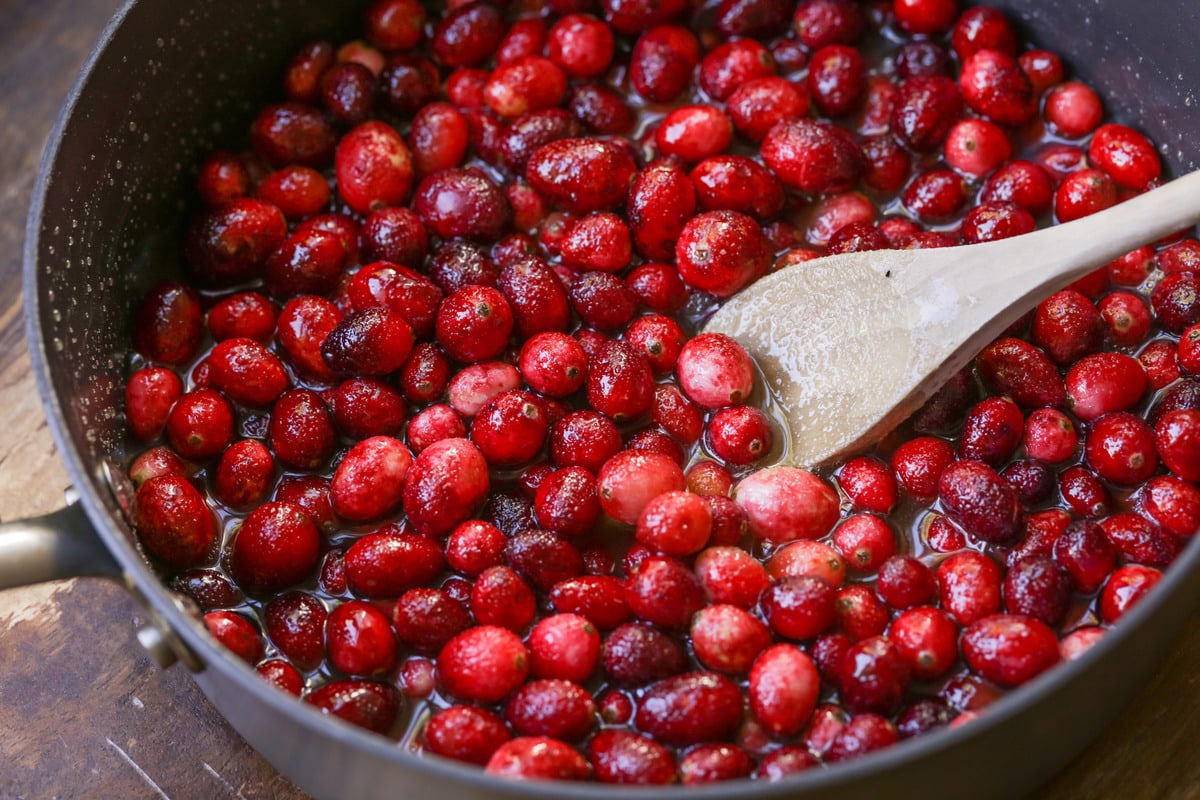 How to Make Cranberry Sauce
BERRIES. You need about 1 pound of fresh cranberries for this recipe. Wash and dry first!
COOK. Combine the cranberries, sugar, and water in a medium pot over medium heat. Bring everything to a boil and reduce the mixture to a simmer. Mix in the cinnamon stick, allspice, and nutmeg.
Simmer for 5-7 minutes (some cranberries will burst and some will remain whole-this is totally normal). After about 5-7 minutes, stir in the orange juice and orange zest.
COOL + SERVE. Cool the cranberry sauce before serving. Done and done!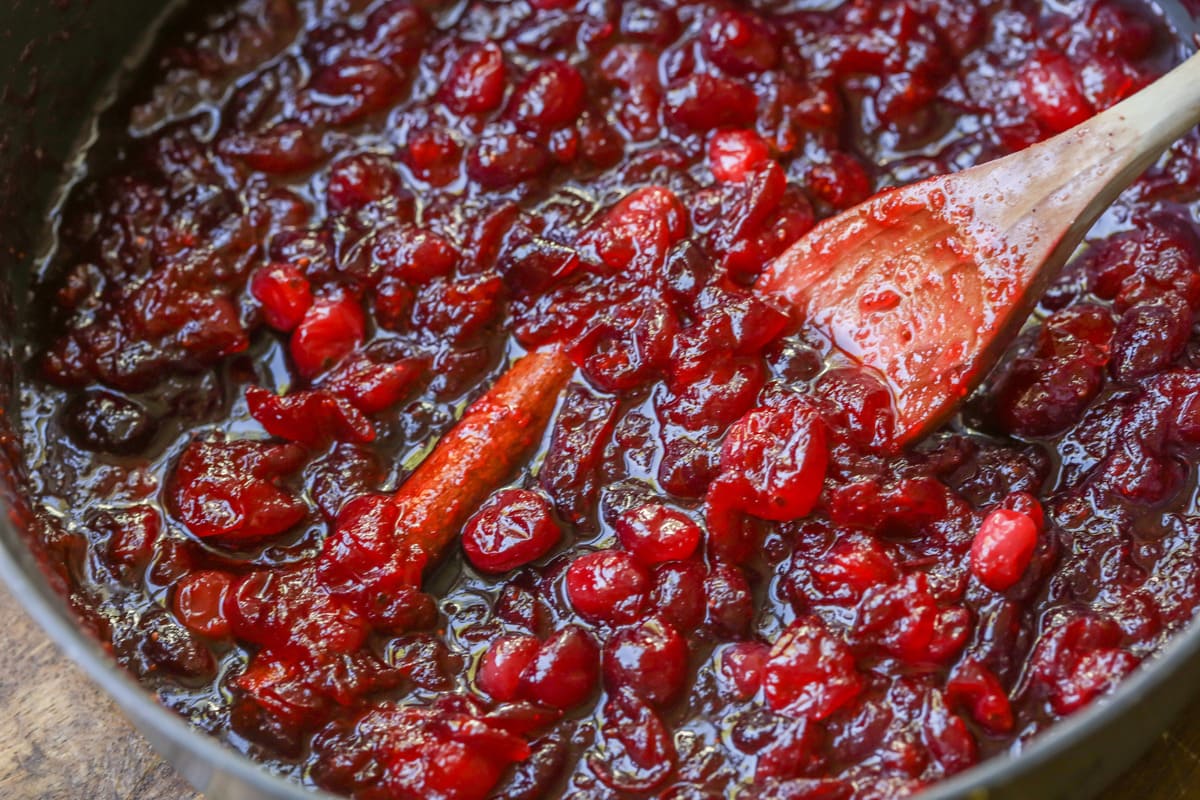 Recipe Tips
Prep berries. Wash and remove any old or bruised berries. Let dry. Alternatively, use an equal amount of frozen cranberries without needing to thaw them first. Note it will take a couple of extra minutes to bring them to a boil.
How to zest an orange. It's easier to zest the orange and then juice it, but you can do the opposite. Using a citrus zester makes it super easy, but the small side of a cheese grater can be used, or a small paring knife. 
Tart sauce. The tartness increases the longer the sauce cooks. Some people love the tangy taste while others don't. There are a few ways to counteract the tart flavor, but not eliminate it.
Try adding more sugar, honey, or maple syrup. Stir in a pinch of baking soda. Allow it to chill in the fridge for a few days so the flavors meld together more and dampen that tang.
Thicken the sauce. Before making adjustments to thicken the sauce remember that it will thicken as it cools. With that said, the easiest way to remedy a runny sauce is to allow it to simmer longer before you chill it in the fridge. However, be aware that the longer it cooks the more tart it can become.
You can also add cornstarch to aid in thickening the sauce.
In a separate bowl mix together 1-2 teaspoons of cold water with an equal amount of cornstarch. Once smooth, add it to the simmering sauce.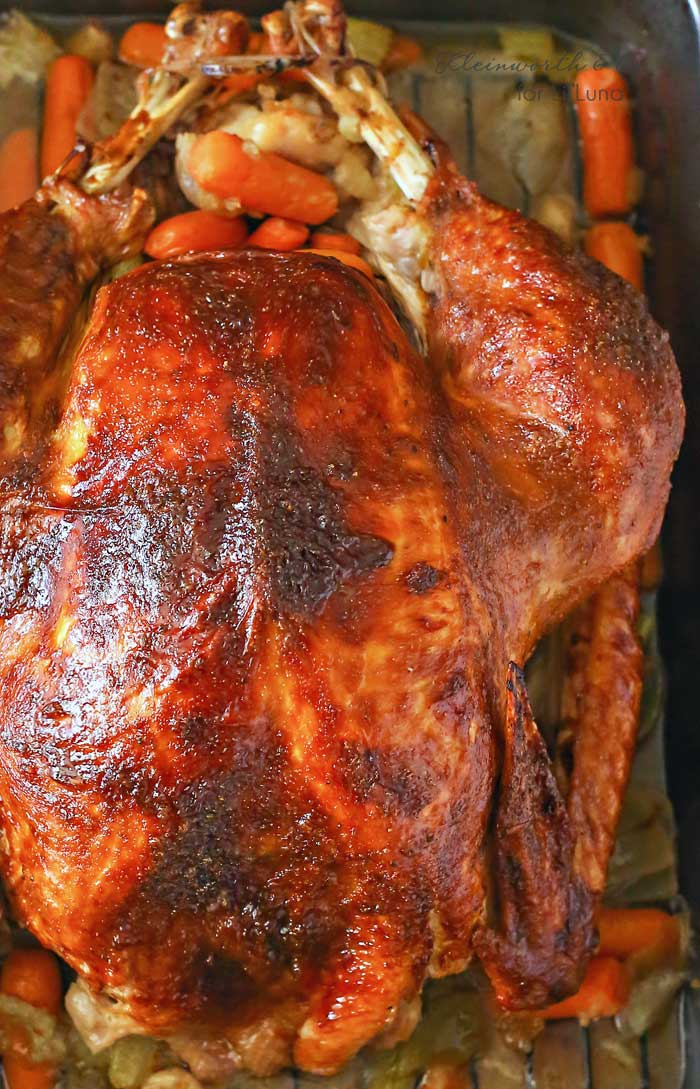 Tips for Serving and Storing
Fresh Cranberry Sauce tastes amazing with pretty much every other Thanksgiving/holiday dish out there.
Serve it on the side of your Roast Turkey. Slather it on a soft Homemade Roll. Mix it in with your Mashed Potatoes and Green Bean Casserole. Use it to make leftover Turkey Cranberry Sandwiches. However you eat it, it's the tastiest side dish that never goes out of style!
Make ahead of time. Make-ahead dishes make my life so much easier this time of year. That's one of the reasons why I love this Fresh Cranberry Sauce recipe. Make it up to one week ahead of time and keep it in your fridge in an airtight container. Perfection!!
FREEZE. To prevent freezer burn, make sure it is kept in an airtight freezer-safe container. Use it within two months for the best results. Let it thaw overnight in the fridge before ready to serve.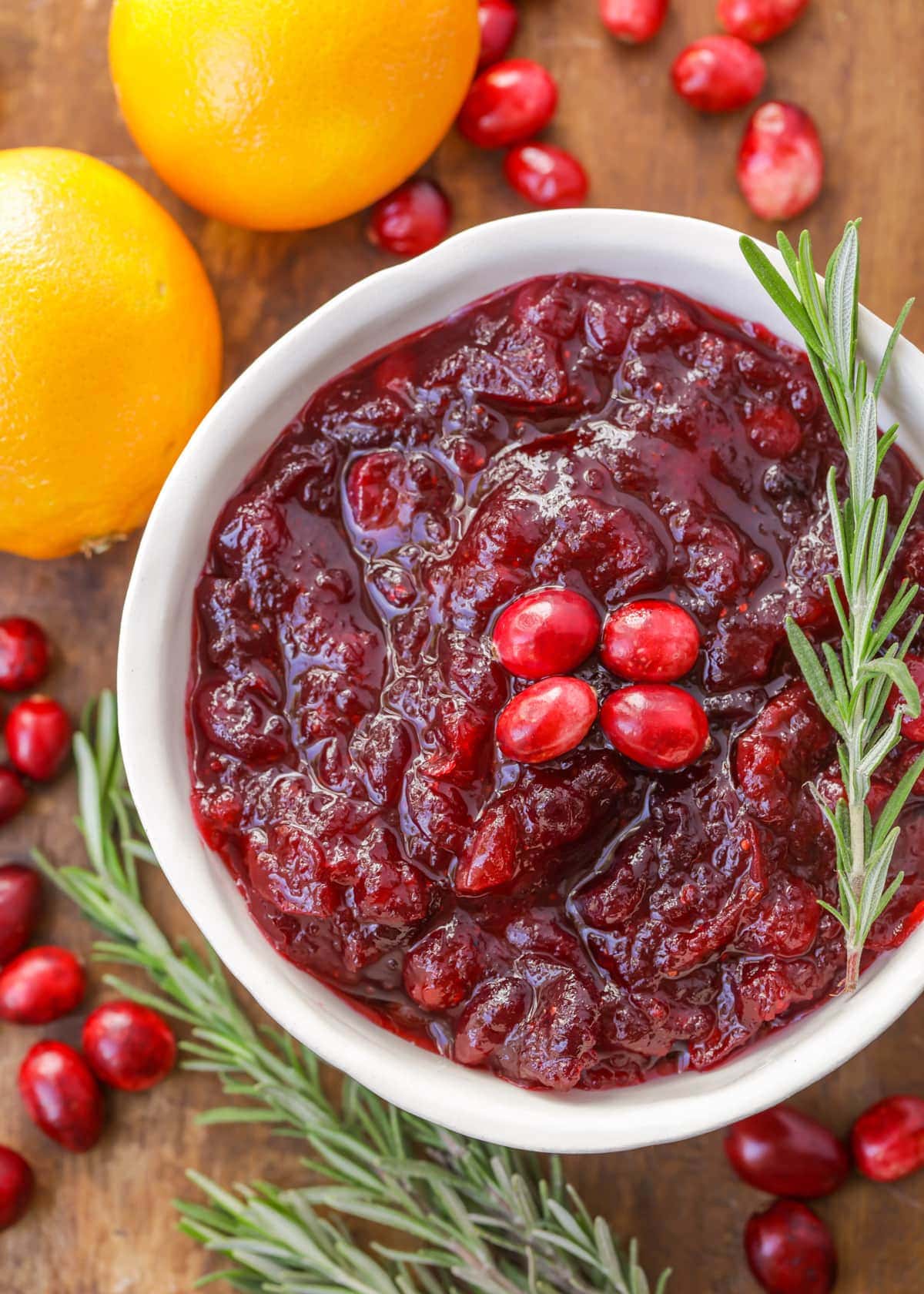 For more classic Thanksgiving recipes: